Bright Ideas
NAAEE Seeks a Director for the Natural Start Alliance
October 10, 2016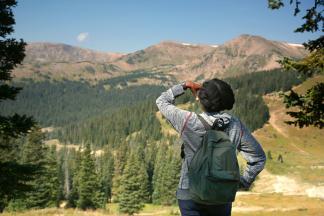 Are you passionate about connecting young children to nature and the environment? NAAEE is seeking an experienced education professional to lead its signaguture program to advance early childhood environmental education, the Natural Start Alliance.
Join a committed and creative team working to expand environmental education across North America and beyond. We are seeking a professional who is adept at building professional networks, has particularly good communication skills, is experienced in program management, and ready to take the Natural Start to the next level.
The position requires a bachelor's degree, but a master's degree is preferred, along with at least five years of experience, including in program management. This is a full-time position. For a complete job description, 
click here
. Applications will be accepted until the position is filled, but applicants are encouraged to apply by October 24.
Tags: