Bright Ideas
Natural Start Forum: Outdoor Preschool Policy Action Framework
March 31, 2021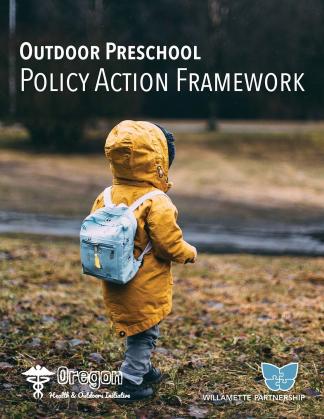 Advocates of outdoor learning! All are invited to join the conversation about the newly released
Outdoor Preschool Policy Action Framework
. The forum will take place
Wednesday, April 21, 3-4:30 PM ET/12-1:30 PM PT.
Willamette Partnership's Oregon Health & Outdoors Initiative partnered with outdoor early childhood experts across the country to develop the Outdoor Preschool Policy Action Framework. The framework helps advocates — from parents, teachers, and administrators to elected officials — find a pathway to make outdoor preschool available to all. There's no one-size-fits-all approach to this work, so this resource identifies many potential options you can use to start moving your state along the pathway to make outdoor preschools available to everyone!
Contributors identified eight potential options to increase access to outdoor preschools. Whether it's through local initiatives, partnerships, or licensing changes, find your unique pathway to make nature-based & outdoor preschools available to all children.
Hear stories from the field as we discuss the policy strategies that you can take to make outdoor preschools more accessible. We envision a future where all children have the option to attend an outdoor or nature-based preschool.
Meet the Presenters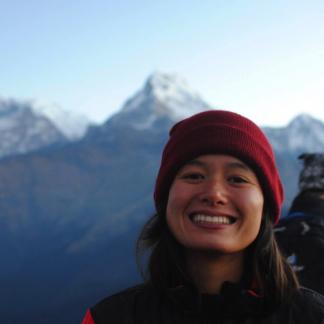 Lynny Brown, Oregon Health and Outdoors Initiative
Lynny joined the Oregon Health and Outdoors Initiative in October 2019 as a graduate research fellow to support their mission of building healthy communities by getting Oregonians outdoors. She is working on their Outdoor Preschool Project that aims to expand access to outdoor preschools by advocating for licensure. In collaboration with providers across the state, she has built a nature and outdoor preschool network map for Oregon, developed an Equity Toolkit for Outdoor Preschools, and a Policy Action Plan to identify pathways to licensure for outdoor preschools. Her background is in environmental public health and early childhood development.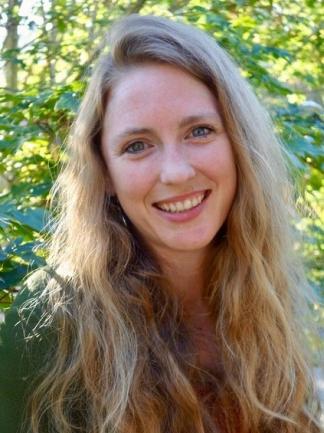 Kit Harrington, Natural Start Alliance, Voices for Vermont's Children
Kit is the co-founder of one of the country's first urban outdoor preschools, the Fiddleheads Forest School at the University of Washington. In 2015, Kit founded the Washington Nature Preschool Association to support the regional growth of nature-based early childhood education and successfully advocated for the passage of the first licensing regulations for outdoor preschools in North America. Today, she continues her work to support the field as a member of the leadership team for the Council on Nature and Forest Preschools. Kit was part of the writing team that crafted the Nature-Based Preschool Professional Practice Guidebook, and is now the Policy and Professional Training Coordinator for the Natural Start Alliance, helping improve equitable access to nature-based early learning experiences and develop meaningful supports for educators around the country.