Resources
NaturePlay Film (Documentary)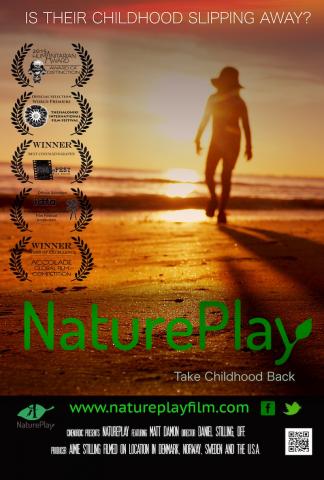 Resource Category:
CD/DVDs
This award-winning documentary takes the viewer on an inspiring education journey to the Nordic North in a cinematic portrait of childhood, education, and play.
Filmed in Denmark, Norway, Sweden and the USA, NaturePlay portrays the Scandinavian method of teaching, living, and enjoying nature, juxtaposed with the high-stakes testing culture of "rigor" in American education.
The film has won seven international awards, including one for Cinematography and a Global Humanitarian Award.
Featuring Matt Damon and Richard Louv.
Running time 82min or 52min.