Bright Ideas
Natural Start Alliance Seeks Communications and Conference Coordinator
October 6, 2018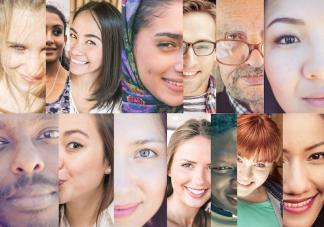 The North American Association for Environmental Education (NAAEE) seeks a well-organized professional with excellent communications skills to join our team as Communications and Conference Coordinator for our early childhood initiative, Natural Start. The Coordinator provides wide-ranging communications, event planning, and member engagement support to NAAEE's early childhood programs and outreach efforts throughout North America and beyond.
Key responsibilities include coordinating Natural Start's
annual conference
for nature-based early childhood professionals, including assisting with program development, coordinating communications, and overseeing day-of-event logistics, and coordinating Natural Start communications across various channels: website, social media, newsletter, online discussion groups, press releases, and more. In addition, the Coordinator assists the
Council of Forest and Nature Preschools
with member engagement in projects that support the growing nature preschool field. Strong preference for candidates with at least a Bachelor's degree and 2-3 years of communications and/or event planning experience, with a background in environmental education, early childhood education, or related fields. We're looking for a team player with exemplary communication and project management skills, as well as the ability to work with a diversity of cultures and backgrounds, demonstrating a commitment to cultural competency, inclusion, and respect in all interactions.  
The prospective candidate should be proficient in popular word processing software such as MS Word and Google Docs, experienced with various social media platforms, and comfortable creating, editing, and publishing content on blogs, websites, or newsletters. The ideal candidate should also have a track record of coordinating complex projects with multiple partners and moving parts. If you're a well-organized, creative, and enthusiastic professional with excellent communication skills who loves the environment and education and wants to help create a more sustainable and equitable future, this is the job for you.
See
attached job description
for full requirements and instructions on how to apply. This is a full-time, one-year grant-funded position with the possibility of renewal. Salary commensurate with experience. Applications accepted until the position is filled.