We've collected in one place the questions we receive most often about our conference, but feel free to email us anytime at [email protected] with inquiries.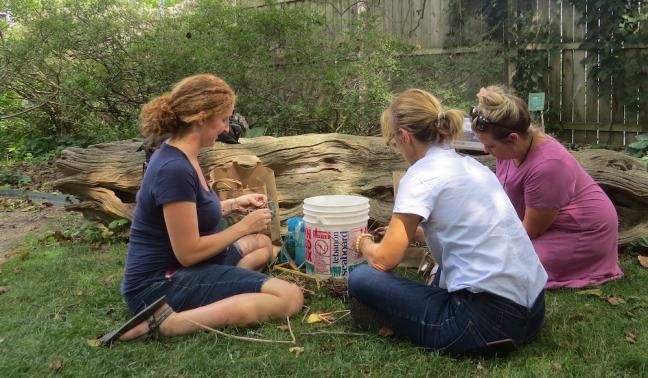 Will I receive a professional development certificate at the conclusion of the conference?
Yes, you will receive a signed, printed certificate for the number of professional development hours offered during the conference as well as separate certificates for any optional workshops or field trips you attended.
Can I earn New Hampshire continuing education credits for participating in the conference? 
Yes, this conference meets the criteria of the New Hampshire Child Development Bureau to count as training hours. New Hampshire attendees can upload their certificate into their Professional Registry to receive credit into their Professional Development Record for each session they attend at the conference. 
Can I earn graduate credits for participating in the conference?
Yes, graduate credits for participating in the conference (2 credits) are available through Hamline University, and may be used toward a certificate in nature-based early learning or toward a Master's degree in environmental education. Contact Patty Born Selly at
[email protected]
to learn more.
Do you offer financial aid for conference attendees or discounted pricing for students?
Unfortunately, we do not have a financial aid program for the conference, as the conference registration fee is already subsidized through grants, sponsorships, in-kind donations, and lots of volunteer time. We do our best every year to make the experience as affordable as possible, and we've been able to keep the same registration fee, even as the conference has grown.
What meals are included in the conference pricing?
Conference registration includes breakfast and lunch on August 1 and 2, as well as refreshments and hors d'oeuvres during the opening reception on July 31 and at the networking reception on August 1. 
I'm looking for a roommate for the conference. Can you help me find one?
Where can I direct questions about accessibility or request accommodations? 
What is the best way to get to the conference venue?
A free shuttle is available for hotel guests to and from the Manchester Airport. Call the hotel at 603-625-1000 for details.
If you arrive at the
Boston Logan Airport
, look into the
Boston Express service
(two-hour trip for $19), which drops you off a short 5-minute walk from the hotel.
Is parking available at the conference center?
Yes, parking is available at the hotel at the rate of $12/day. For driving directions, visit
the hotel's website
.
What should I wear to the conference?
We recommend that you dress comfortably and bring layers. Most conference sessions will be indoors, with some sessions taking place outside on August 2. Field trips are offered on July 31 and August 3 and include significant time outdoors. The weather in Manchester is typically in the 70's-80's in early August, but it's always good to come prepared for the unexpected! 
Can I drive my own car to the field trip sites?
No, unfortunately our event insurance does not allow individuals to drive themselves to field trip locations. This can also create logistical difficulties if the field trip sites do not have parking lots large enough to accommodate individual cars in addition to our coach bus.
What kind of transportation do you provide to off-site workshop and field trip sites?
Participants in the World Out of Sight Workshop and all of the field trips will travel in comfortable motor coaches equipped with A/C, bathroom facilities, Wi-Fi, and reclining seats.
The Higher Education Summit and the Nature-Based & Forest Preschool Business Planning Workshop will take place at the 
SEE Science Center
, located a ten-minute walk or short hotel shuttle ride from the conference venue. 
What else is there to do in Manchester around the time of the conference?