Our 2019 conference will feature more presentations, workshops, and field trip options than ever before -- and, thanks to our sponsors and supporters, we're thrilled to be able to keep the registration price the same as in past years!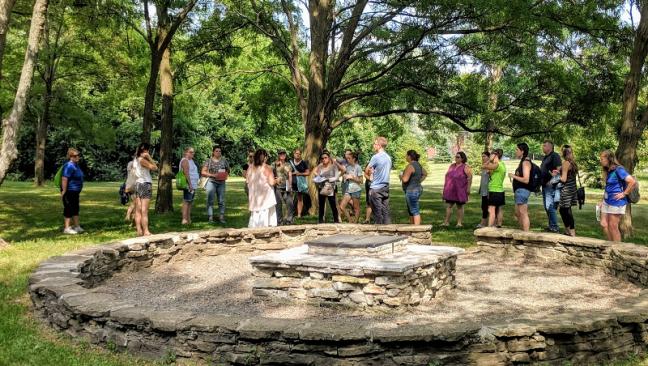 Schedule Overview
Check out the highlights of each day but keep in mind that the schedule and times are subject to change. The complete conference program will become available in late spring/early summer. Interested in seeing the kinds of sessions typically offered at our conferences? Browse through past conference programs here.
 
Wednesday, July 31
Thursday, August 1
Friday, August 2
Saturday, August 3
Price Information
 
Standard Conference Registration: $325
This includes access to all conference activities starting with opening reception on the evening of July 31 and ending with the closing plenary on August 2. Two continental breakfasts, two lunches, and two receptions are included. Presenters receive a $100 discount on their conference registration (one discount per presentation or workshop).
 
Optional Field Trips, Higher Education Summit, and Workshops: $50-135
All of the field trips to model nature-based early learning sites in New Hampshire, Maine, and Massachusetts cost $75 and include transportation and lunch.
Registration for the Higher Education Summit on July 31 is $50 and includes lunch.
The pre-conference workshop, A World Out of Sight, costs $125 and includes transportation to Live & Learn Early Learning Center in Lee, NH. The post-conference workshop on Nature-Based & Forest Preschool Business Planning costs $135 and includes lunch. 
Head over to the Field Trips and Workshops page for complete information on these popular components of our annual conference.