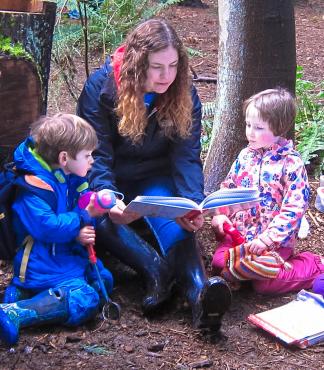 The Natural Start Alliance's Council of Nature and Forest Preschools was created by nature-based education professionals and is a subset of the Natural Start Alliance membership. The Council is focused specifically on advancing nature and forest preschools.
The Council works in committees, listed below. If you'd like to get involved, please contact the team lead for the area (or areas) that you are interested in. You can spend as much time on Council activities as you like: this is an all-volunteer effort of professionals who want to advance the field. Each team works on its own schedule.
Or for general inquiries about the Council, you can contact the current Council Co-Chairs, Kit Harrington, [email protected], and Megan Gessler, [email protected].
Council Focus Areas and Contacts
---
Advocacy
Role: Help the field advocate for policies that encourage nature-based, outdoor learning
Team Lead
: Anna Dutke, 
Nature Preschool Teacher, 
Prior Lake-Savage Area Schools
Contact
: 
adutke
@plsas.org
Professional Development
Role: Promote quality professional practice in the field of nature-based education
Team Leads
: Sarah Sheldon
, Advisor for Professional Development, 
Northern Illinois Nature Preschool Association
Higher Education/Teacher Preparation
Role: Coordinate higher education activities in teacher preparation programs for nature-based early childhood education
Team Lead: Patty Born Selly, Faculty Program Coodinator/Assistant Professor, Hamline University
---
Networking
Role: Promote creation and connection of regional nature-based early childhood education associations through national hub
Team Lead
: 
Megan Gessler, Founder and President, Northern Illinois Nature Preschool Association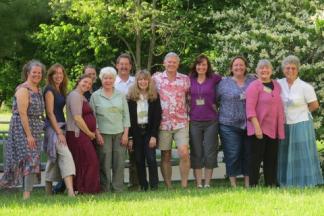 The Council for Nature and Forest Preschools began to form in 2015 at a meeting at the National Conservation Training Center to explore how the Natural Start Alliance could help accelerate the nature-based preschool movement. At that meeting, leaders in the field were clear: nature and forest schools need specialized professional support to ensure quality and grow the movement. The nature-based education professionals listed below have come together to help the Council get started, and they form the Leadership Team. They invite other leaders--whether parents, educators, administrators, researchers, or others--to join them in helping to push the field forward.
Council Chair
Megan Gessler, Founder and Director, Northern Illinois Nature Preschool Association
Kit Harrington, Communications and Engagement Coordinator, Voices for Vermont's Children
Leadership Team
Patti Bailie, Professor, University of Maine Farmington
Patty Born Selly, Faculty Program Coodinator/Assistant Professor, Hamline University
Anna Dutke, Nature Preschool Teacher, Prior Lake-Savage Area Schools
Rachel Larimore, Author and Nature-Based Early Learning Consultant
Sarah Sheldon, Nature Preschool Teacher, Chicago Botanic Garden
David Sobel, Professor Emeritus, Antioch University
Sheila Williams-Ridge, Director, Shirley G. Moore Laboratory School, University of Minnesota