NatStart Forum: Taking Preschool Outdoors
September 8, 2020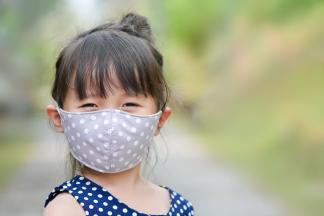 This spring, hundreds of nature-based education professionals joined forums organized by the Natural Start Alliance. During those forums, we listened to administrators, owners, educators, and staff to hear the concerns of the field as we collectively faced an unprecedented time in our lives and navigated changes to our schools and programs. In the last few months, we've all learned a lot about adjusting to life and work during a global pandemic, and we are excited to start our NatStart Forum Series back up again. 
On Tuesday, September 29 at 4 pm ET, join Natural Start for a conversation about reopening nature preschools during the pandemic. How have programs adjusted their practices to better serve their families and communities? Hear from several program directors who have transitioned their schools to be 100% outdoors this fall, followed by Q&A and small group discussion.
Meet the presenters: 
Catherine Koons-Hubbard
Catherine Koons Hubbard is the Nature Preschool Director at Schlitz Audubon Nature Center in Milwaukee, Wisconsin, which was a 2019 U.S. Department of Education Green Ribbon School. Prior to taking this on in 2016, Catherine worked as a Nature Preschool teacher in the classroom and on the trails from 2008-2015. Catherine has a BA in Anthropology from Macalester College in St. Paul, MN, and a Masters' Degree in Education from the University of Pennsylvania in Philadelphia. She has taught environmental education in Philadelphia, Oregon, New Mexico, and Wisconsin.
Lesley Romanoff
Lesley Romanoff (pronouns she/her) is director and lead teacher at Takoma Park Cooperative Nursery School in Takoma Park, Maryland in the suburbs of Washington DC. She teaches 3, 4, and 5-year olds and their parents. She created the School's summer program, Tinkering at the Cooperative School, for 5 through 10-year olds that reclaims the magic of adventure play, den-building, and outdoor adventures. She created a program to extend outdoor education to public elementary schools to help students access urban forests and green spaces through an #Optoutside. The Cooperative School—its forest program along with its spaces, philosophy, and commitment to the parent-participatory model—reflect her approach to early childhood education in nature, play, and art.

Liana Chavarín
Liana Chavarin (she/her) is the founder and director of Berkeley Forest School, an all-outdoors early learning program taking place in parks, farms, and waterways of the East Bay. Now approaching our 10th year, we now offer school year programing for children from preschool through 5th grade. Liana is also one of the founding members of the California Association of Forest Schools since 2015, and continues to serve on the Board of Directors. She was also recognized as a steward for the Diversity, Equity, and Inclusion Committee for Yosemite National Park in 2018, giving a panel presentation on dismantling white-centered narratives in our National Parks, and recently joined the Equity Working Group for Green Schoolyards America to help get more children outdoors and learning under the open sky during the COVID-19 Pandemic and beyond.