Bright Ideas
Advancing Equity in Early Childhood Education
March 20, 2019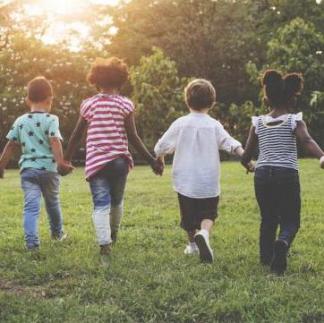 The National Association for the Education of Young Children (NAEYC) is finalizing its position statement on advancing equity in early childhood education. The draft states that:
All children have the right to equitable learning opportunities that help 

them achieve their full potential as engaged learners and valued members of 

society. As a result, all early childhood educators have a professional 

obligation to advance equity. 
They can do this best when they, the early 
learning settings in which they work, and their wider communities embrace 
diversity and inclusivity as strengths, uphold fundamental principles of 
fairness and justice, and work to eliminate structural inequities that limit 
equitable learning opportunities. 
The Natural Start Alliance invites all of its members to review the position statement's recommendations for educators, administrators, teacher educators, and policymakers. NAEYC is also collecting feedback on the draft statement through April 5.
Here at Natural Start, we especially appreciate the statement's recognition that advancing equity begins with individual professionals' self-reflection and commitment to learning, but that it must continue with a 360-degree examination of program expectations, practices, curriculum, and policies, as well as with working across organizations to challenge policies, laws, systems, and institutional practices that keep social inequities in place. We are commited to continuing to help build the capacity of the nature-based early childhood education field to address biases at all of these levels and promote equitable nature-based learning opportunities for all young children.