Bright Ideas
David Sobel to Keynote Nature-Based Preschool National Conference
April 30, 2015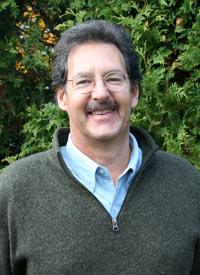 Author and educator David Sobel will deliver the keynote presentation at the 2015 Nature-Based Preschool National Conference. "I'm thrilled to be a part of this gathering," says Sobel. "This community of educators is doing such innovative work to enrich children's lives with nature. I'm looking forward to sharing my perspective, and also learning from the experiences of this professional network."
David Sobel's books include Beyond Ecophobia: Reclaiming the Heart in Nature Education, Place-Based Education: Connecting Classrooms & Communities, and Childhood and Nature. His articles and essays have appeared in Orion, Encounter, Sierra, Sanctuary, Wondertime, Green Teacher, Play Rights, Harvard Education Letter, and other publications. His articles and essays have also been included in Father Nature,  Education, Information and Transformation, Stories from Where We Live-The North Atlantic Coast; Place-based Education in a Global Age; and The Child: An Encyclopedic Companion published by The University of Chicago.
His most recent books are Childhood and Nature: Design Principles for Educators published by Stenhouse and Wild Play: Parenting Adventures in the Great Outdoors published by Sierra Books. 
David Sobel is Senior Faculty in the Education Department at Antioch University New England in Keene, NH, and he consults and speaks widely on child development and place-based education.  
Tags: