Bright Ideas
Eastern Region Association of Forest and Nature Schools Launches
November 30, 2016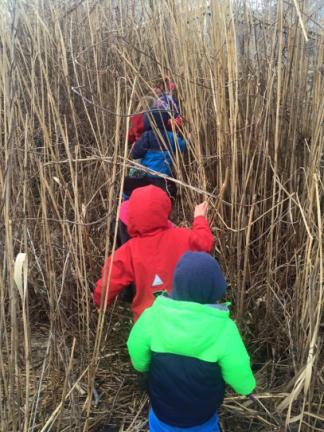 Congrats to the new Eastern Region Association of Forest and Nature Schools!
The organization is still forming, but is now officially a non-profit organization! The following is an overview of the organization from the ERAFANS website, which is still under development. In the future, you'll be able to join and support the organization through the site.
Our Mission 
We are a non-profit organization that provides services, support and inspiration to nature-based early childhood programs to advance the field of early childhood environmental education and encourage life-long appreciation for our natural world.
The Start of ERAFANS
With the growth of the nature preschool movement there is a need for relevant, tailored professional development opportunities for those of us working in nature preschools, forest kindergartens and other nature-based early learning settings. In response to this demand, the Eastern Region Association of Forest and Nature Schools (ERAFANS) was informally launched in early 2016 and incorporated as a non-profit in November 2016. The founding members are dedicated ECEE practitioners who represent several states in the eastern region of the U.S.
Who We Serve
We offer professional services for teachers, naturalists, administrators and others working in nature-based early childhood education. Ultimately, we serve young children birth through age eight by providing inspiration and expertise for the nature-based programs they attend.
We support programs such as nature preschools, forest kindergartens, nature-based in-home childcare centers, elementary schools and the like. Our reach is inclusive of all early childhood learning settings, but focuses on emerging and established nature-based programs.
Our geographic focus is the Eastern region of the U.S., from Virginia to New York. This affords local training that is often in driving distance. This helps facilitate in-state networks and a broader network of support in the Eastern region. Of course, everyone is welcome to attend our programs, no matter where you live!
ERAFANS is guided by a group of nature-based early childhood education experts from across the eastern region.
ERAFANS is another chapter in the story of nature-based early learning. It is a continuation of our tradition which provides rich, diverse and thoughtful outdoor learning opportunities for young children. We hope to be an invaluable resource to all of you – the dedicated early childhood practitioners who call the East Region of the United States home.
Tags: