Bright Ideas
Looking for a Ride or a Roommate for the Nature-Based Preschool National Conference?
June 18, 2015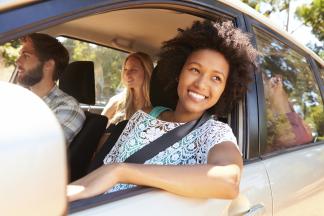 Trying to cut costs for conference travel? Are you longing for a partner for a summer road trip to Georgia? Natural Start has created a page where you can post whatever you're looking for: a roommate to reduce hotel costs, ride sharing opportunities, etc. The conference is August 19-22 in Gainesville, Georgia, and brings together nature-based early childhood educators from around the country. This is your opportunity to network with nature-based education leaders at the beautiful Elachee Nature Science Center and Nature Preschool.
Just log in and post your comment. If you don't already have an account at Natural Start, you can create one here quickly, and for free. 
And if you haven't registered yet, do it today! Spaces are limited for the reduced rate for preschool educators. Click here to register. 
Visit the Ride and Room Share Page
Visit the Nature-Based Preschool National Conference Site
Tags: