Bright Ideas
Michigan Public School District Adds Nature-Based First Grade Classes
July 30, 2015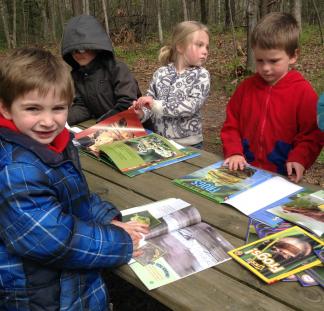 First, Chippewa Nature Center (home of a well respected Nature Preschool) helped bring its nature preschool model to kindergarten classes in the school district. We thought it was such an exciting example of how nature preschools can help improve primary education that we featured the program on Natural Start's site last year. 
Now, the school district has announced that the program was so successful that they have received a grant from the Dow Family Foundation to expand the program further, into first grade classes. 
According to Superintendent Charlie Schwedler, "The research is overwhelming on the benefits of time in nature to children's physical, social-emotional and cognitive health, and unfortunately we're seeing a decline in the amount of time children spend outside." And, he says, "We're also feeling more and more pressure to demonstrate student success. Nature Kindergarten has addressed both issues, and we're confident Nature First Grade will do the same."
Congrats to Chippewa Nature Center for helping to spread nature-based learning in their community. You can read more about the grant from the Midland Daily News. 
Tags: