Bright Ideas
NAAEE Announces Distinguished Nationally Known Slate of Five New Members for Newly Expanded Board
May 4, 2016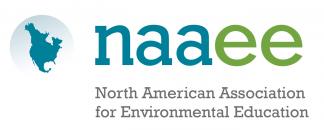 The first-ever chief diversity officer and vice president for Walgreen's, a former Sierra Club president, a former mayor who consults nationally on governance strategies for cities and public service utilities, a leading Duke University educator in campus sustainability and a science-tech entrepreneur and CEO will join a newly expanded governing board for The North American Association for Environmental Education (NAAEE).
The expanded board, along with a newly constituted advisory council comprising distinguished professionals in the field of environmental education and the incorporation of sustainability principles, civic engagement strategies, STEM, and community resiliency in programming, is part of NAAEE's revised governance framework that enhances the organization's ever-expanding network of partners for the next-generation of work in the profession, according to Judy Braus, executive director.
The new board members include: Clark Byrum, Jr., Biologics Modular, co-founder, president and CEO; Allison Chin, Sierra Club Foundation, director; Charlotte Clark, assistant professor of the practice in sustainability education and director of undergraduate programs, Nicholas School of the Environment, Duke University; Steve Pemberton, vice president, diversity and inclusion, for Walgreens Boots Alliance; and Jeff Tarbert, president and CEO of The Tarbert Group (Tarbert's consulting group provides a comprehensive suite of consulting, instruction research and facilitating services on models for governance excellence and operations strategy for local governments and public power electric (and multi-service) utility governing boards and executives). 
The five will join the current board, comprising Braus, Marcos-Iga, Lizabeth Fogel, at large board member, director of education, The Walt Disney Company; Mary Ford, treasurer, senior manager for outdoor engagement, National Geographic Society; Susan McGuire, secretary, consultant, McGuire Consulting, and Flisa Stevenson, at large board member, public affairs officer, CMRIS International, Inc.
Read the full announcement in PRWeb and for more on NAAEE, check out the video below.
Tags: