Bright Ideas
Natural Start Forum: Flourishing in Nature
November 2, 2020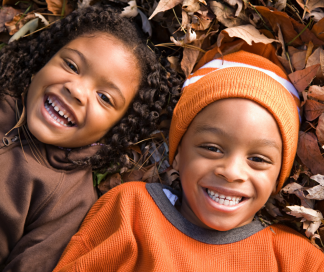 For years, Professor Julie Ernst at the University of Minnesota Duluth has been exploring how nature preschools affect children's curiosity, creativity, executive function skills, and more. In our November forum, Julie joined Natural Start to share her research and new tools she has developed that help make the case for nature-based education. 
The full recording of Julie's presentation and Q&A is below, and we've included recommended research and resources. 
Download PDFs of each of the Flourishing in Nature Research Briefs below or access all of them here. The briefs investigate the impact of nature preschool on young children's...
Additional Research and Resources: 
eeWORKS is a program of NAAEE, in partnership with Stanford University, University of California Davis, and University of Florida. Find comprehensive research reviews that demonstrate the power of environmental education. A research review on the benefits of EE and nature connection in early childhood will be available soon!
eeRESEARCH is a collaborative research library between NAAEE and the Children & Nature Network. Search over 1,000 research summaries related to environmental education and connecting children and nature by keyword, making it easy to find what you're looking for. 
IJECEE (International Journal of Early Childhood Environmental Education) is a peer-reviewed, open-access electronic journal promoting early childhood environmental education for global readership and action. IJECEE is a project of NAAEE and the Natural Start Alliance. Yash Bhagwanji, Ph.D. is the Executive Editor.
Download Dr. Patti Bailie's Natureness Scale, including a Comprehensive Self-Assessment Rubric, Classroom Observation Protocol or Self-Assessment, and Quick Self-Assessment Rubric, originally published in Chapter 10 of David Sobel's book, Nature Preschools and Forest Kindergartens: The Handbook for Outdoor Learning. The Natureness Scale is currently being revised and feedback in welcome! If you use the guide, please send feedback to [email protected]. 
Children's Engagement with the Natural World as a Ground for Healing by Louise Chawla
Being and Becoming in Nature: Defining and Measuring Connection to Nature in Young Children by Thomas Beery, Louise Chawla, and Peter Levin
Practitioner Guide to Assessing Connection to Nature by Gabby Salazar, Kristen Kunkle, and Martha C. Monroe
NAAEE Webinar: A New Guide to Help You Assess Connection to Nature
Meet the presenter: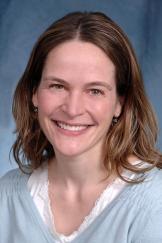 Julie Ernst, University of Minnesota-Duluth

Julie earned her Ph.D. at the University of Florida's School of Forest Resources and Conservation, with an emphasis in environmental education research and evaluation. She has formerly served as an education specialist for the National Park Service and U.S. Fish and Wildlife Service and as a public affairs specialist for the USDA Forest Service. Her interest areas are program evaluation, environment-based education (environmentally-based formal instructional programs), early childhood EE/nature play, and federal agency EE programs.
Watch the recording of the forum below.