Bright Ideas
Natural Start Welcomes New Director
December 21, 2016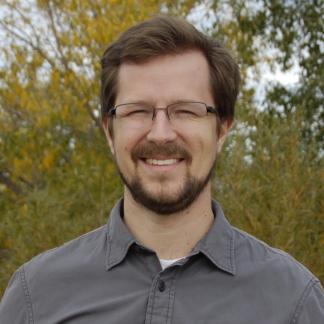 The Natural Start Alliance is set to begin 2017 with exciting changes and new growth. We are thrilled to welcome Emilian Geczi as the new Director of the Natural Start Alliance. Natural Start's Assistant Director, Betty Olivolo and outgoing Director, Christy Merrick, will continue to serve the Alliance, expanding our team and our capacity to advance early childhood environmental education. 
Emilian Geczi's work history revolves around wonder and connection. Inspired by Rachel Carson's urging that we help young children establish a sense of wonder "so indestructible that it would last throughout life," Emilian worked for the Chicago Wilderness alliance as coordinator of its Leave No Child Inside initiative. In that position, he helped to align dozens of agencies and organizations for collective impact on the amount and quality of time children spent in nature. Emilian helped environmental educators and their allies connect, share best practices, attract additional resources, and jointly promote the importance of nature in childhood development. Then, Emilian joined the Center for Humans and Nature, where he worked to secure support for programs that promoted community, interdependence, and connectivity — among people and between people and the larger community of life. 
Emilian has a Ph.D. degree in Natural Resources from the University of Vermont. He brings to NAAEE and the Natural Start Alliance a strong interest in building the capacity of the early childhood environmental education field through research-based evidence and compelling storytelling about nature experiences in children's earliest years. He is also passionate about helping quality environmental education programs be welcoming, accessible, and affordable to all young children. Most of all, Emilian looks forward to hearing from Natural Start Alliance members themselves about how we can increase everyone's capacity to lay the groundwork for a lifelong of caring about the environment in our children.
Tags: