Bright Ideas
Outdoor Learning: A Solution for Schools During COVID 19
August 6, 2020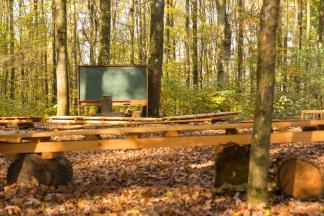 In July 2020, the Inside-Outside advisory group collaborated to write a position statement on outdoor learning. This position statement quickly gained the attention of tens of thousands of people interested in how schools can transition learning outdoors as a way to safely reopen in the fall. During NatStart's Nature-Based Early Learning Virtual Conference, Inside-Outside organized a panel of experts—including outdoor educators, administrators, and a pediatrician—to further discuss the benefits and opportunities of outdoor learning during this uncertain time.
View the recording of this live #NatStart2020 session below: 
Additional Resources: 
For more #NatStart2020 Conference content, visit https://conference.naturalstart.org/ and register for access all year!