Bright Ideas
Two Veteran Professionals Team Up to Offer Business Planning for Nature-Based Preschools
January 27, 2016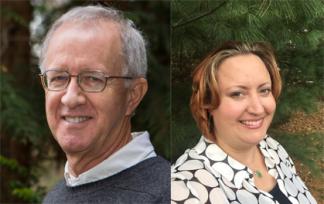 David Catlin Consulting LLC and Rachel Larimore announced this month that they are teaming up to develop business plans for nature-based preschools.
"Nature centers, parks, zoos and individuals all over the country are joining a growing trend to get young children outdoors by creating nature-based preschools," said Catlin. "Their confidence in the business side of things doesn't always match their passion and enthusiasm, though. We aim to help with that."
David Catlin Consulting LLC specializes in work with nature centers, including the development of business plans for new centers. The company is based in Springfield, Missouri.
Rachel Larimore is the author of Establishing a Nature-Based Preschool (InterpPress, 2011), and serves as the Director of Education for the Chippewa Nature Center (CNC) in Midland, Michigan, which has operated a successful preschool since 2007. The program serves 124 children each year.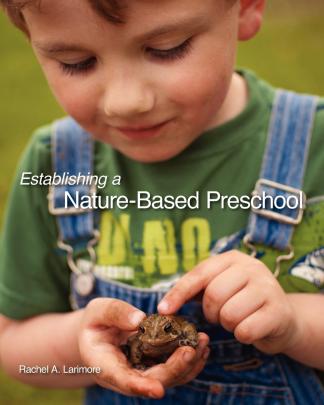 "It's an ideal pairing of our strengths," said Larimore. "I have experience starting and running a nature-based preschool, while David has worked on the business side for years."
Catlin has served the environmental education and nature center fields for 35 years, including 16 years with the Missouri Department of Conservation and 15 with the National Audubon Society. He helped plan, develop, and operate new nature centers for both organizations. He launched David Catlin Consulting LLC a year ago.
Larimore began her career in nature centers in 2000, started planning CNC's nature-based preschool project in 2006, oversaw its opening in 2007, and has directed its operations since then, including the creation of a new 5,000-sq. ft. building and associated nature play area in 2009.  
Catlin and Larimore are both Natural Start Alliance members.
The two will offer consulting services to organizations that want help getting their own nature-based preschools started. Their services will include all aspects of business planning—market assessments, strategic plan facilitation, architectural pre-planning, budgeting, and everything else required to get a preschool up and running.
"We really believe in the power and value of nature-based preschools, and we're eager to apply our experience to help those interested in getting started," said Larimore.
People interested in learning more can find details and contact information at www.davidcatlin.com or www.rachel-larimore.com.
Tags: