Resources
Sesame Street Explores National Parks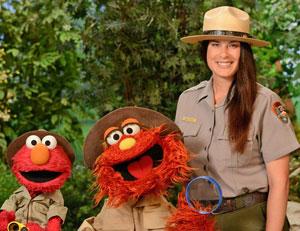 Resource Category:
Websites
Travel with fun-loving Muppets Elmo and Murray from Sesame Street to two of America's most popular national parks in the new online series Sesame Street Explores National Parks. 
Six short videos and accompanying hands-on activities introduce preschoolers to the natural world of habitats, seasons, and animal families. This series is a partnership between Sesame Street, the National Park Service and the National Park Foundation. 
Come along; join Elmo and Murray with Ranger Amala to learn about Grand Canyon habitats, the seasons of the year, and California condor families that live in caves in the canyon walls.