Bright Ideas
Call for Manuscripts: International Journal of Early Childhood Environmental Education
March 24, 2015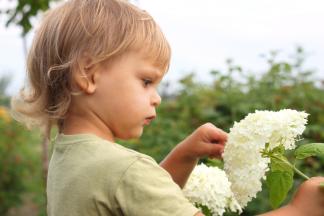 The International Journal of Early Childhood Environmental Education (IJECEE) is seeking manuscripts for its next publication. IJECEE reaches a global audience and encourages submissions from researchers, educators, teacher educators, and others from all countries and all backgrounds. Contributions should be focused on environmental education, education for sustainability, nature-based education, and related topics for young children (birth to eight).
Submissions (or proposed submissions) can include book reviews, descriptions of educational approaches and programs, research investigations, and development or interpretation of theoretical perspectives. Associations among and between the following are emphasized:
Young children
Family circumstances
Community opportunities
Policy mandates or recommendations
Environmental activities, education, or experiences
Mechanisms or processes related to knowledge acquisition
Attachment or maintenance of affective dispositions
Abilities, behaviors, or skills development related to good decision making in a range of environmental contexts
Cognitive, economic, and social influences or impacts
Inquiries and manuscripts should be submitted to the IJECEE Executive Editor, Yashwant Bhagwanji at [email protected]. 
For more details about IJECEE's publication requirements and procedures, click here. 
Tags: