Bright Ideas
Help Make the Case for Nature-Based Early Childhood Education
June 28, 2017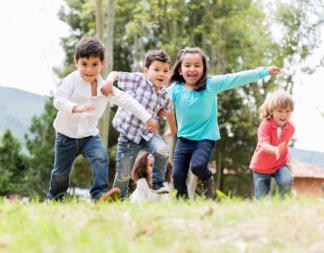 Are you passionate about nature-based learning in early childhood, particularly about sharing the "why" behind the practice and the benefits for students? If so, the Council of Nature and Forest Preschools needs your help! We are looking for individuals willing to volunteer their time towards one of the following projects:
Helping to collect testimonials from schools, parents, and students in the Natural Start Alliance to feature in a public campaign on the "why" of nature-based learning programs;
 
Locating and sharing research articles that support nature-based learning programs in early childhood (capturing the benefits of these programs);
 
Maintaining a collection of examples of licensing policies that support the operation of nature preschools and forest kindergartens.
If you are interested in learning more about this opportunity or would like to get involved with one of the projects listed above, please reach out to Anna Dutke (
[email protected]
), Council of Nature and Forest Preschools Advocacy Committee Chair. There will also be an opportunity to learn more about these projects at the
Nature-Based Preschool National Conference
taking place in August in Seattle.