Bright Ideas
Natural Start Hosts Policy Summit in Washington, DC
December 18, 2015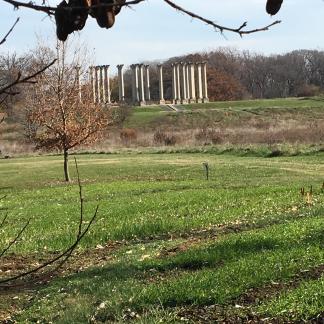 This month, Natural Start hosted a meeting in Washington, DC, to bring together key partners in advancing the movement to get young children outdoors in childcare settings.The National Wildlife Federation and North Carolina State University's Natural Learning Iniative co-hosted the meeting at the National Arboretum as part of an ongoing partnership to advance policies that encourage childcare providers to get outdoors into high-quality, nature-rich outdoor environments.
The meeting continues work led by NWF's Allen Cooper that began with a comprehensive policy analysis of outdoor environments in childcare.
The analysis
was published in the latest issue of the International Journal of Early Childhood Environmental Education. 
This meeting included representatives from NAEYC, YMCA of the USA, Head Start, Nemours Children's Health System, the Adminstration for Children and Families' Office of Childcare, Childcare Aware of America, Alliance for Childhood, NAAEE, CentroNia, and the University of North Carolina Greensboro. The group is considering some specific opportunities to advance our common goals to get children playing, moving, and learning outdoors in nature-rich settings.
As specific strategies are developed, Natural Start will continue to keep the community involved and informed. Stay tuned for more details in 2016. 
Tags: