Curriculum/Resource Guides
Resources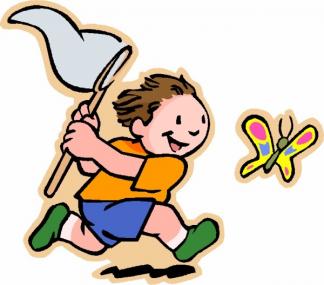 A Parents' Guide to Nature Play: How to Give Your Children More Outdoor Play ...and Why You Should! In 20 concise pages you can learn about what makes great nature play, why it is important, and how you can restore it to your children's daily lives. Written by Ken Finch at Green Hearts INC.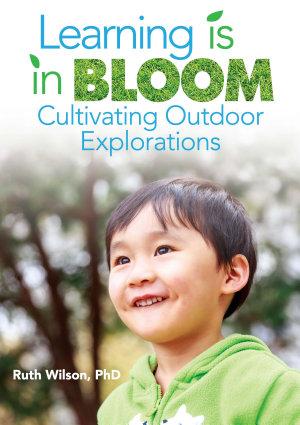 In the full-color Learning Is in Bloom, teachers and caregivers will find 40 hands-on activities effective in engaging young children in investigating nature, both indoors and outdoors, on the school grounds, and on excursions around the neighborhood.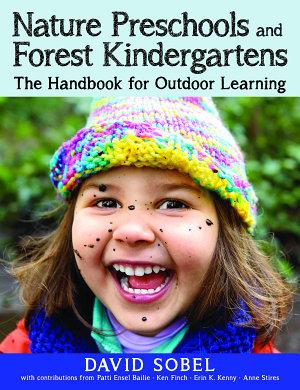 Environmental education expert David Sobel joins with a variety of colleagues to share their experiences and steps for creating a successful forest kindergarten program.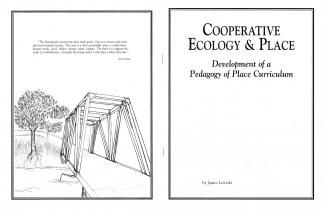 Coop Ecology provides the essential design features for those wishing to start a school based on cooperative and ecological principles. Though out of print, this is a PDF version for free. It has been used by dozens of place-based schools since its publication almost twenty years ago.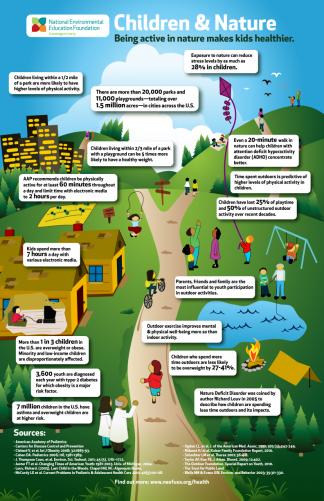 An infographic created by the National Environmental Education Foundation giving facts about why being active in nature makes kids healthier. Free printable download in English and Spanish, as a JPEG or PDF.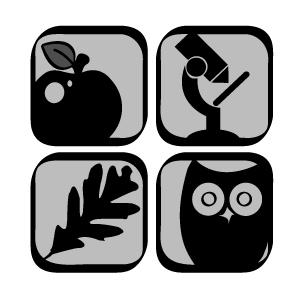 Four free, activity-based teaching units for students 2.9 to 5 years old (on birds, soil, trees, and weather) from Mass Audubon.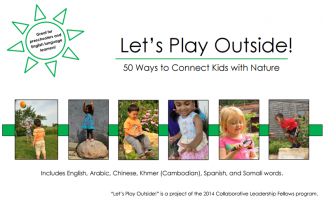 Here is a FREE resource to print, share, or link to. It is a pre-school level picture book with one-word titles translated into multiple languages. For a preschool age child, these are activities and words provide a skill building and language developmental opportunity to prepare them for kindergarten.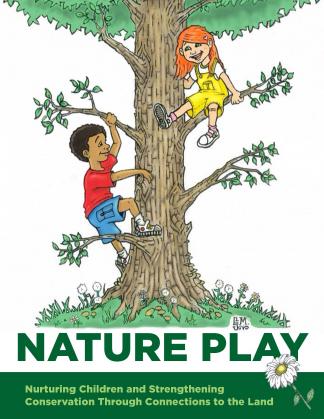 This guide from The Pennsylvania Land Trust Association explores why nature play is important, its essential characteristics, and what organizations can do to restore children's play.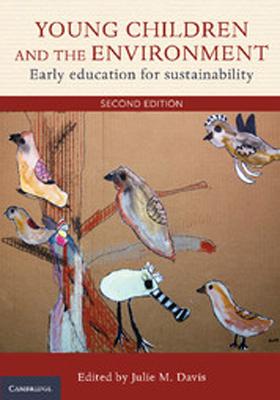 2nd edition of 'Young Children and the Environment: Early Education for Sustainability', edited by Australian early childhood academic, Julie M. Davis, published by Cambridge University Press.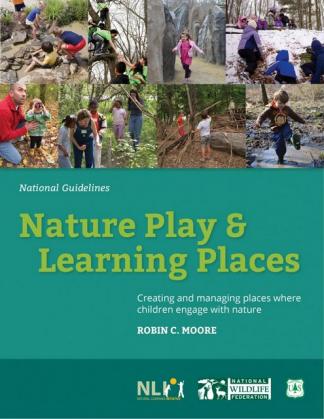 Most children's playgrounds are metal, plastic, concrete and devoid of nature. These guidelines show how to create a new type of nature play and learning area with trees, shrubs, flowers, and natural materials so that children and families can experience and appreciate wildlife and nature at every place they use in every community.
Pages