Curriculum/Resource Guides
Resources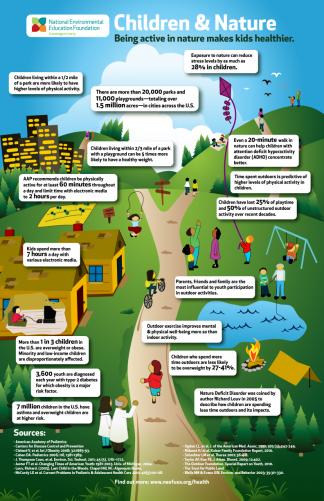 An infographic created by the National Environmental Education Foundation giving facts about why being active in nature makes kids healthier. Free printable download in English and Spanish, as a JPEG or PDF.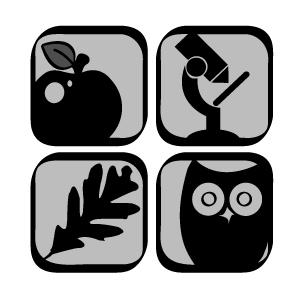 Four free, activity-based teaching units for students 2.9 to 5 years old (on birds, soil, trees, and weather) from Mass Audubon.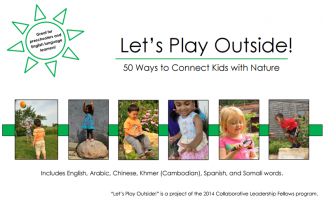 Here is a FREE resource to print, share, or link to. It is a pre-school level picture book with one-word titles translated into multiple languages. For a preschool age child, these are activities and words provide a skill building and language developmental opportunity to prepare them for kindergarten.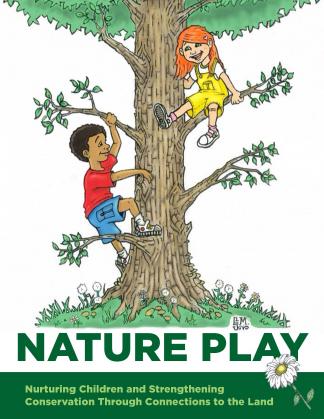 This guide from The Pennsylvania Land Trust Association explores why nature play is important, its essential characteristics, and what organizations can do to restore children's play.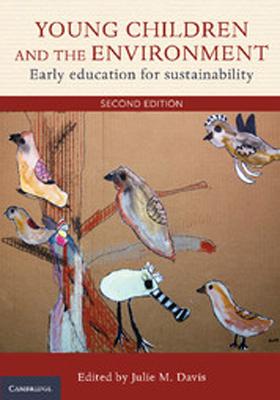 2nd edition of 'Young Children and the Environment: Early Education for Sustainability', edited by Australian early childhood academic, Julie M. Davis, published by Cambridge University Press.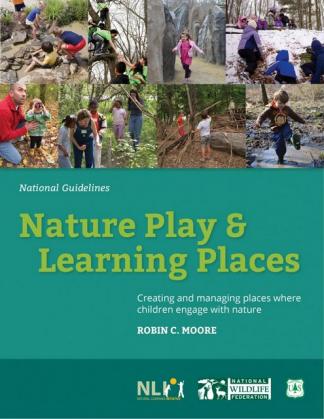 Most children's playgrounds are metal, plastic, concrete and devoid of nature. These guidelines show how to create a new type of nature play and learning area with trees, shrubs, flowers, and natural materials so that children and families can experience and appreciate wildlife and nature at every place they use in every community.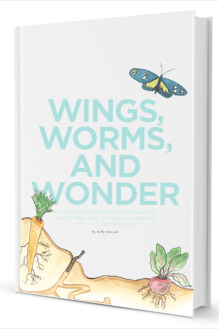 Overflowing with tips for successfully gardening with children in school and community settings, Wings, Worms, and Wonder also includes 36 child tested lesson plans, you'll find everything you need to seamlessly integrate gardening into both elementary curricula and daily life.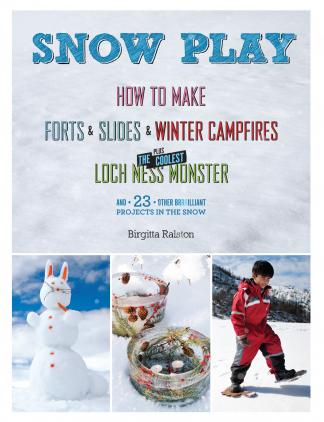 With crazy creatures to build, challenging games to play, and outrageous spaces to sculpt, author Birgitta Ralston, has imagined the most creative ways to play in the snow. Each entry includes complete step-by-step text instructions, plus explanatory line drawings with full-color photographs of frozen glory.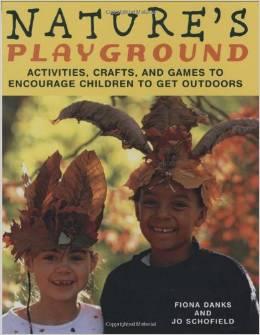 Children will learn how to build a den from branches, make twig boats to sail across a pond, and voyage through the backyard to find tiny insects and creatures. Activities include invigorating games, natural crafts, and lively adventures, all of which are organized by season. An additional chapter also addresses safe activities for children after dark.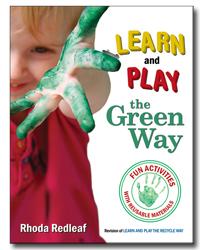 Find one hundred creative and clever ideas repurposing common household objects into fun, educational, and safe toys and activities for young children. They benefit children's early learning by promoting sensory perception and development in multiple communication areas.
Pages