Member Spotlight
Bernheim Arboretum and Research Forest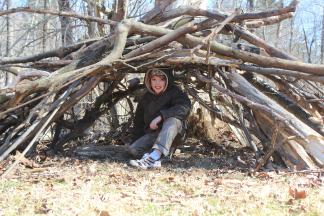 Bernheim Arboretum and Research Forest is a nearly 15,000 acre privately owned preserve that seeks to creatively explore the connections between nature, science and art so that we can all live in better agreement with the natural world.  In 2012, with generous support from PNC Bank, Bernheim launched the Children at Play Initiative which is a regional coalition of people and organizations focused on connecting more children to nature through outdoor free-play environments that:
Inspire active connections with nature
Improve health, creativity and interest in the environment
Lead to an understanding of how free-play supports child development
Imagine a new generation of improved outdoor play spaces
Challenge assumptions around best practices in outdoor play
Build lasting partnerships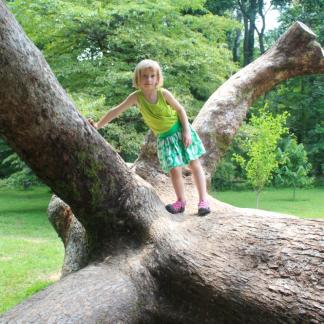 Through annual conferences, mini-grants intended to spur first steps, collaborative community projects, pop-up play activities, and continued investigations into play-based theories for child development around the world, the Children at Play Initiative is beginning to nudge our regional needle toward more and better play environments that address our goals.  We are excited by what is happening in our community.  And more importantly, we are beginning to see how children are responding to our collective efforts.  We envision a future where all children have access to outdoor play environments that foster a life-long love of the natural world.
Connect with Bernheim
For more information about the Children at Play Initiative visit the Bernheim web site at www.bernheim.org or communicate directly with Claude Stephens, the Children at Play Initiative coordinator, at [email protected]