Member Spotlight
Elements Preschool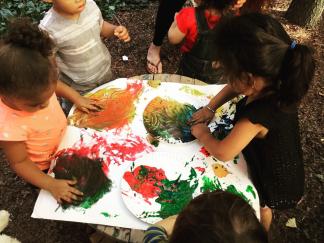 Shilpa Sethi is the Founder and Director of Elements Preschool in Manhattan, New York. We were intrigued by her presentation at our 2018 World of Wonder Conference, in which she shared ways to include nature education and exploration in urban environments, and we asked her to tell us more about her work.
What inspired you to open your own nature-based preschool?
Growing up in a large household in rural India, I lived with different generations of my family. My siblings, cousins and I played outdoors, at one with nature, climbing trees and watching the seasons change. Our meals were all farm-to-table, though we did not know of the term then. Back then, the outdoors was not something one made a trip to, it just was a part of us.
My career and life have taken me all over the world, and I carried these lessons within myself, never fully appreciating their value until my daughter came into my life.
As a new mother, I began to think about what I wanted my child to know, understand, absorb, and learn from the people and the world around her. When I thought of what I wanted for her, I realized that I wanted to give my daughter a chance to understand herself, her community, and the world in the manner that I did, learning from experiences with the natural world.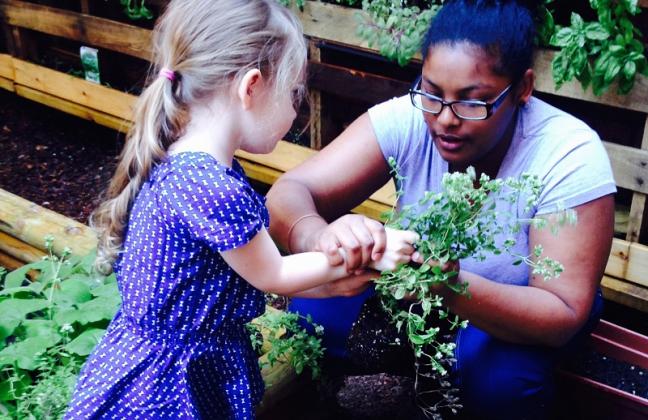 Why did you choose Manhattan as the location for your school?
We all lead busy, fairly cloistered lives in large cities, across the world. There is little sense of community and even less of a sense of oneness with nature. A quick daily trip to a green patch or a weekend spent in the country might be the most that our children see of the magnificent natural world. They don't necessarily know where their food comes from, how the seasons change, or how our environment impacts our lives, in small and big ways.
Raising children in a large city poses a unique set of rewards and challenges. There's always something interesting to do, watch, or participate in; even an afternoon exploring the city can often be very rewarding. What a child misses out on, though, is a connection with nature. Living in a city offers very limited opportunities for a child to walk barefoot through the grass, play with mud, or splash around in a body of water in a safe environment. Aside from an hour or two spent on the playground, most kids spend their time indoors. 
And that is how Elements Preschool came to life.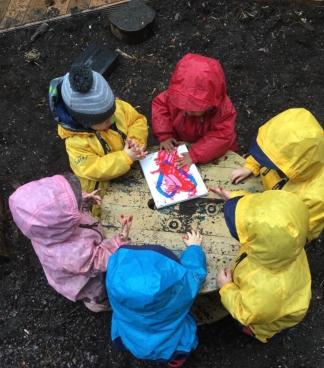 Have there been challenges to opening a nature preschool in an urban area?
One of the biggest challenges I faced was finding a location in New York City with an outdoor space, but eventually we lucked out. It took a lot of work, but we transformed our backyard into a nature oasis. We now have areas for dramatic play, open-ended art, water play, a mud kitchen, a dirt hill for exploration, an herb and vegetable garden, a treehouse, and large open areas which can be shaped and used for whatever children feel inspired to do.
It was also difficult in the beginning to find parents who appreciated a nature preschool and understood the value in play-based learning. But acceptance for the program has grown over the years and we are now in the process of looking for a second location!
Why is a nature-based approach to learning important to you?
At Elements, we are creating a community of children who learn by doing, and who understand themselves and their world better. As a mother and an educationist, it matters deeply to me that our children stay connected to themselves, the community, and nature. They are our future and it is our responsibility to help them create a kinder, brighter one.
Our philosophy, which is inspired by the Forest School System, believes in connecting children to themselves, nature, and the community around them. This sense of connection leads to the development of important social, emotional, and thinking skills. It builds empathy, compassion, courage, instinct, and the ability to evaluate a situation before deciding how to respond to it. Through this relationship with nature, children are encouraged to think of those around them and to share, with love.
Watch a timelapse of the construction of Elements Preschool and how it's being used by students and educators