Member Spotlight
Environmental Nature Center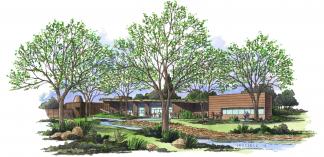 The Environmental Nature Center (ENC) has been a part of the Newport Beach, CA community since 1972.  We are a landscape for learning, a sanctuary from life's daily stresses, and a place of preservation and education. The ENC recently purchased a 1.3-acre property adjoining ours. Our vision is to expand our natural habitat, develop a nature play area, and construct our community's first nature-based preschool.
When our community learned of our plans to develop a nature preschool there was a deluge of interest! We continue to receive calls every day from parents wondering when our school will open. 
Thanks to organizations like the Natural Start Alliance and people like Richard Louv, families are beginning to understand the importance of hands-on experiences in nature for children.
The ENC Nature Preschool will be a nature-based early learning center, providing superior early childhood education in a stimulating and engaging learning atmosphere. It will connect students with nature and their world. Students will spend most of their time outside participating in hands-on structured and unstructured activities.  They will do everything they would in a traditional preschool—and more.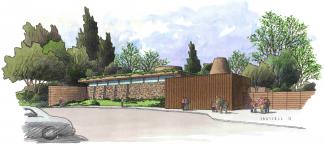 We're especially excited about having our preschool teachers partner with our naturalists to provide the best possible experience for our students.  The preschool teachers will help students develop a foundation for academic progress, while our staff naturalists will do what they do best: teach students about nature! 
Although students will do most of their learning and playing outside, when they do spend time inside, it will be in a sustainably built "green building."  The ENC believes that the built environment should enrich the lives of our students as much as the natural environment. The ENC's existing buildings are LEED Platinum certified by the US Green Building Council. The ENC Nature Preschool will incorporate even higher levels of energy efficiency, water conservation, waste reduction, and indoor environmental quality, and will be full of clean air and sunlight and free of toxic materials.
At ENC Nature Preschool, our goals are for children to develop a foundation for academic progress, an affinity for nature, an awareness of the interconnectedness of all living things, and a lifelong environmental ethic.  During our planning phase, we encourage questions and advice from Natural Start Alliance members. What were your obstacles and challenges, and how did you overcome them?
Connect with the ENC
For more information about the ENC's Nature Preschool, check out our You Tube video below, visit us online at
encenter.org/nature-preschool
, or communicate directly with Lori Whalen, Education & Community Relations Director, at
[email protected]
.