Member Spotlight
Friends' School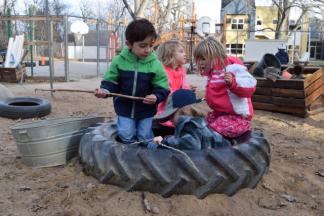 Friends' School is located in Boulder, Colorado and is a place where children's outdoor experiences are considered a vital part of the school day. Each day we give children in our preschool program the chance to connect with the natural world in authentic ways. 
Children dig, climb, crawl, roll, jump, discover, investigate, create, and bond with the natural world. Trees and bushes are turned into forts, castles, fairy houses, or simply places for children to connect and ground themselves. Our outdoor space provides a wide range of play options such as room for children to engage socially in big and bold play as well as quiet and reflective opportunities to slow down and simply enjoy.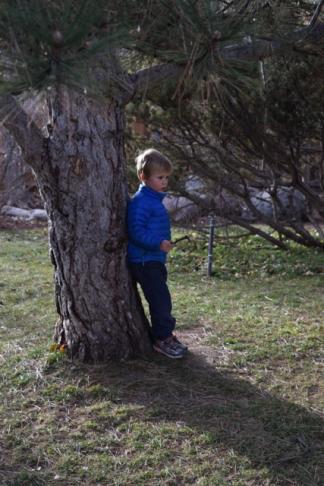 Dramatic play scenarios are experienced daily from packs of howling coyotes to families of snow dolphins. Children explore their environment from a new perspective and see the world through different eyes. New challenges are presented such as how to communicate with your coyote pack or move through the snow as a dolphin. 
An important piece of our outdoor experience is providing children with open- ended materials. Teachers give the children the freedom to use and explore items they discover outside in ways that the children imagine.  We have three basic rules that children and teachers use to decide if the use of the item is a wise choice. These rules are: we keep ourselves safe, we keep our friends safe, and we keep our materials safe. These rules help frame the appropriate use of a stick that is found on the ground. Children check in with themselves and others to see if their ideas fit our agreements.
Play is rich, multifaceted, authentic, and at a pace that feels comfortable for children. Because our program accomplishes these goals, our teachers ensure that outside time is an important part of each child's day at Friends' School and that a relationship with the natural world is created.