Member Spotlight
Gilbert Elementary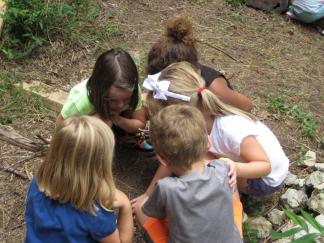 If you follow Natural Start on Facebook, you might have seen a post that linked to this article about Gilbert Elementary, which received a donation from their local Cabela's to outfit the school's forest kindergarten with rain gear. We reached out to Gilbert Elementary principal Matt Harris to congratulate him on the donation and to find out more about this North Georgia public school with a flourishing forest kindergarten. Here's what we he told us about how the school uses nature and the environment to engage students from kindergarten through fifth grade:
We are STEM certified in Georgia and the model STEM elementary school for the Public Education Foundation in Chattanooga. We have access to 312 acres, and 13.5 of those acres are school property. We have a 1,200 gallon aquaponics system in a classroom. We believe it was the largest indoor aquaponics system in a school when we installed it. I'm not sure now.
We do year-long research projects per grade level. The idea was to cover as many standards as possible in one project. 
Kindergarten—Chickens
In addition to the forest kindergarten, our kindergarteners participate in a research project. They raise a popular breed and a threatened breed of chicken and study both breeds to determine why one breed is popular and the other has lost favor. Students study egg size, lay rate, growth rate, coloring, and hatch rate.
First Grade—Trees and Pollinators 
First grade has two projects. They are identifying and labeling trees to help us become a Level 1 arboretum, and they are working with the Tennessee Aquarium on a pollinator garden. They will tag monarchs next fall.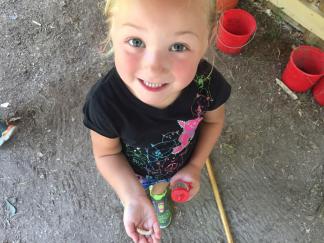 Second Grade—Native Plants
We have a partnership with the Cumberland Seed Project. We raise plants native to all regions of Georgia and we have partner schools in the other regions. They raise plants native to their region and our region. We compare growth, date of flowering, date of frost, and weather for the schools. The students can email, Skype, or use Google Hangouts to communicate.
Third Grade—Organic Gardening
We can't be certified organic because we used pressure-treated lumber for our raised beds, but outside of that the students study composting, vermiculture, soil testing, and natural pest control.
Fourth Grade—Wildlife Management
We have 1/10th of an acre research plots in various areas of the forest. We have trail cams in each research plot. We use track traps to predict the animals in the area, and we confirm our predictions with the trail cams. We study the animals found and add food, water, or shelter to the plot. We then do a second population count to see if we increased the population in the test plot.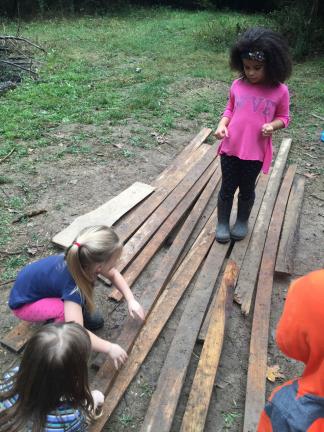 Fifth Grade—Alternative Energy
We have a partnership with the engineers at Roper Corp. We study wind, water, solar, and biofuel. We built passive solar panels out of plywood and coke cans. We built a hydroelectric generator from a washing machine, and we will raise several crops to determine which plants produce the best biofuels.
STEM Labs
We have two STEM labs. One lab focuses on coding, programming, hardware, and software. The other lab has a focus of agriculture, outdoor education, and environmental education.