Member Spotlight
Karen Slattery Educational Research Center for Child Development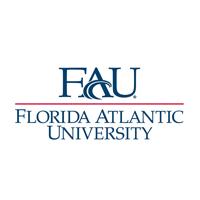 The Karen Slattery Educational Research Center for Child Development is a lab school for children from birth to 5 years of age, located at Florida Atlantic University. As a lab school for the College of Education, the Karen Slattery Center is a demonstration and fieldwork site for students enrolled in bachelor's, master's and doctoral degree programs. FAU faculty, students and teachers also conduct research at the Center to advance scholarship and innovation in early childhood education and related fields of study.
The Karen Slattery Center, which serves approximately 100 children, is accredited by the National Association for the Education of Young Children (NAEYC) and follows NAEYC Developmentally Appropriate practices, based on current research and theory in child development and curriculum.  Additionally, the Karen Slattery Center has been awarded a 5+ Star Rating in Palm Beach County's Quality Counts Environmental Rating System.
The Center's staff works as a collaborative team, continuously revising and creating an enriched "project approach" integrated curriculum that is based on the interests of young children. Classroom projects are designed to enrich each group's developmental levels and interests and empower children to become independent thinkers and creative problem solvers, and to learn academic and social skills through investigation and discovery. The "project approach" correlates with the latest research on brain development and early literacy learning providing a curriculum that meets children's needs through group and individualized activities and outdoor and indoor experiences.
Environmental education is integrated throughout the curriculum with all age groups—infants to preschoolers.  Rooted in scientific inquiry, teachers support children's direct investigations of a wide variety of topics, including those that incorporate many environmental education concepts  from the sciences, including biology, ecology and botany, to name a few. Children gain an advanced environmental vocabulary as they explore nature, habitats, and the natural aesthetic beauty of objects and living things. Through investigative projects that are based on their own interests, children develop an enriched understanding of their world and become young environmental advocates.
The Karen Slattery Center has been intentional in its focus to incorporate environmental education concepts into curriculum projects, and to collaborate with other organizations that have expertise in environmental education because of the numerous benefits for young children. One such collaboration with the Arthur R. Marshall Foundation has led to a joint partnership to pilot an environmental education program for early childhood at the Karen Slattery Center. The mission of the Arthur R. Marshall Foundation is to develop, promote, and deliver science- based education and public outreach programs central to restoration of the greater Florida Everglades ecosystem. It is a leader in environmental education and is the only non-profit in South Florida offering hands-on learning opportunities in Everglades restoration and preservation.