Member Spotlight
Nature Nuts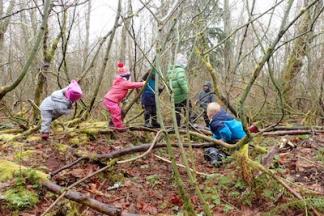 Nature Nuts runs a year-round Forest School for young children in Maple Valley, WA. The school has recently been accredited in the Cedarsong Way Teaching Methodology for its 

commitment to nature immersion and unstructured free play; flow learning; inquiry-based teaching; emergent curriculum and documentation. We asked the school's Lead Instructor, Brenda Running, to tell us more about the organization's programs.
Tell us about what make Nature Nuts special and what inspired you to start this program?
I was first inspired to start an outdoor nature program in 2004, when my kids were still in school. It was shocking to learn how many children had little to no experience with nature, so I started an outdoor afterschool program within the school district. We took short hikes on nearby trails, learned about plants and wildlife, provided nature crafts, and built and maintained a vibrant organic pea patch garden. The program was a huge success, and I realized that there was a need for a more extensive non-curriculum based nature program that would be available to the greater community.
I think that there are many qualities that make Nature Nuts a unique program. Our Forest Kindergarten is 100 percent outdoors - even in the rainy Seattle area.  The students thrive in it. We've never had a student complain about being wet or cold. Our motto is "get some nature on you!" We have small class sizes, with an 8:2 student-to-staff ratio. Our classes, as well as our summer camps, are child-led and inquiry-based. We feel that this is important because it allows children to experience the joy of self-discovery and the thrill of being able to pursue their own creative ideas without the fear of failure that sometimes happens when there is a predetermined answer or outcome.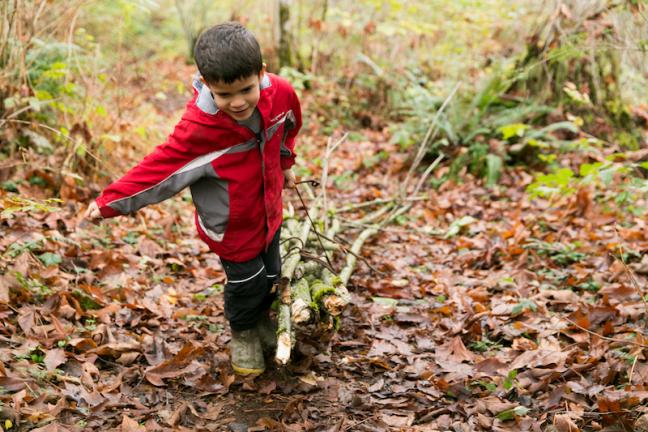 Tell us about your Family Nature Club, how it works, and how it serves the community?
As part of our community outreach, we provide a Family Nature Club that offers free monthly guided hikes for families in nearby locations. As a Master Naturalist and Washington Native Plant Steward, I am able to share knowledge about our local plants and wildlife. Hikers learn how to identify plants and which plants can be used for food, medicine and other traditional uses. Families say that they are more likely to get their children outside exploring when they don't have to worry about the logistics of seeking out new parks and trails themselves. They also appreciate the opportunity to meet other families with similar interests. It's wonderful to hear that they return to some of the places we've explored on their own, and that their children spend more time outside as a result.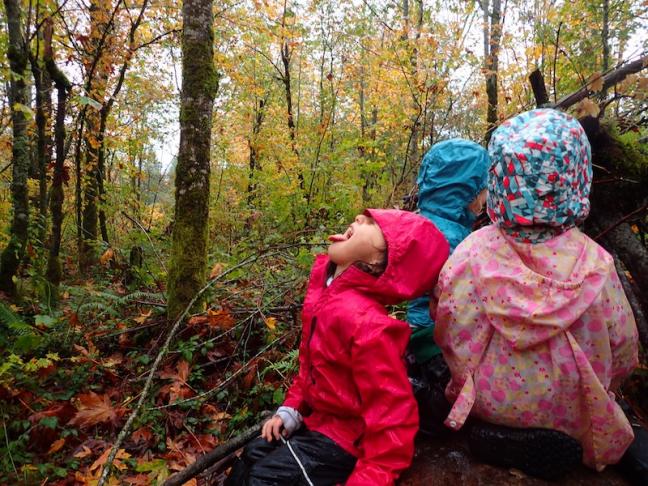 What are some tips you would give to other forest schools and nature preschools who are just getting started?