Member Spotlight
Now Nature School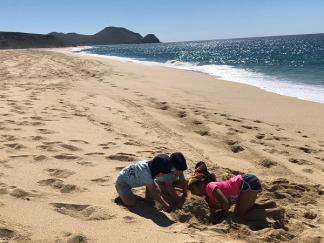 Annalise Grunewald is the Founder of Now Nature School in Todos Santos, Baja California Sur, Natural Start Alliance's first member in Mexico. Annalise shared her experience starting a nature-based preschool as an American expat, from her moment of inspiration to establishing a program that places a wonderfully diverse community and natural landscape at the core of its curriculum.
Tell us about your journey to establishing a nature preschool in coastal Mexico.
Like all mothers, I want the very best learning environment for my children. After only a few months in a traditional classroom, I noticed a negative shift in them. I felt their true selves weren't being recognized and appreciated, but rather molded to fit the existing system. I wanted them to be able to move and learn freely, following their own curiosities and sense of wonder. With my own strong connection to nature in mind, I knew now was the time to cultivate theirs. Nature allows children to connect with their own rhythms, and provides endless opportunities for learning.
We live in the ideal environment and climate for being outdoors, so I knew an outdoor school could flourish here. With the idea for a play-based nature school growing in my mind, I serendipitously crossed paths with a teacher who shared the same vision. After planning a space for the school and having her move here, we were able to open up and begin living our dream!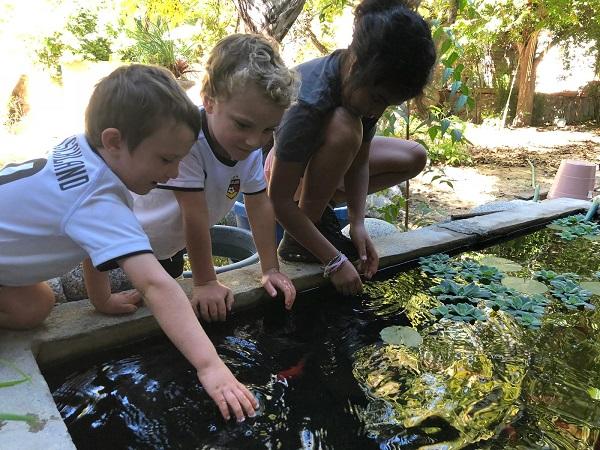 Can you tell us more about the families you serve and how you share the importance of this education model with your community?
We are expats and nature schools are a niche market, so we need to be thoughtful in how we reach the larger community and attract families that share our mentality. In considering our community as a whole, there are many transient families for which a traditional preschool program and calendar often doesn't make sense. Many of them are drawn here for the same reason we were, the beautiful outdoors and all it provides! We hope that the presence of our school helps attract them here, or makes it possible to live here for longer periods.
We've found it helpful that people who live here are naturally drawn to the outdoors. We are also lucky to collaborate on an art-and-nature integration workshop with Colorado State University, which has a campus here. We hope this opportunity exposes more local families to the type of education we provide.
What do you see as the biggest benefit of your location?  
By far, the biggest benefit is our beautiful, diverse outdoor landscape. We have the beach, the desert, and a palm orchard all within walking distance. There is an array of local flora and fauna in the desert and the ocean is full of sea life. We are even able to watch and hear sea lions and whales!  This provides such a rich learning setting, with no shortage of wildlife to explore. We are additionally grateful for our small town's culturally-rich, artistic local community.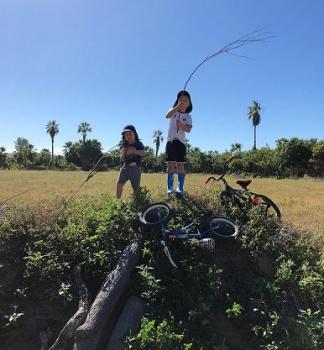 How do you integrate the diverse natural landscape and culturally-rich community into your curriculum?
Local nature is integrated into everything we do! We visit local beaches, hike through the desert, run through palm orchard groves, and simply explore our surroundings. Children gather natural materials to use in art, dramatic play, and construction projects. We also learn about the local climate and environment through growing, cooking with, and eating some of our own fruits and vegetables.
We greatly appreciate the diversity and cultural richness our community provides and make an effort to immerse ourselves in it. We visit the farmers markets weekly to buy snacks and learn from the farmers about our local agriculture. We cook Mexican foods with locally grown ingredients and learn Spanish as part of the curriculum. A local parent reads Spanish fairy tales, myths, and fables to the children, then we head over to the bilingual children's library or local cultural center to practice. To extend our reach, we also host our own community events and invite families to attend!
Any parting thoughts?
By watching children fully immersed in nature, in their flow, I've learned to be more in the present moment. As adults, we're always thinking ahead, planning for the next thing, but children can teach us how to let go of the agenda and notice what's right in front of us.