Member Spotlight
The Planet Discovery Centre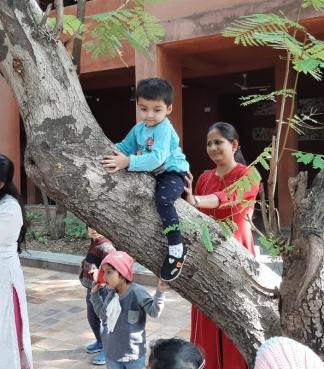 The Planet Discovery Centre, a nature-based program for children ages 2-6, was founded in Gujarat, India, in June of 2018. As a part of the Centre for Environment Education (CEE), under the leadership and vision of Director Mr. Kartikeya V. Sarabhai, environmental literacy is at the core of The Centre's mission. Today, the Centre has twenty-two children enrolled from various parts of India, with several different languages represented in the classroom.The story of The Planet is similar to programs here in the  US--starting small and growing, linked to a larger organization with a mission related to environmental education, with similar questions from parents related to kindergarten readiness, etc. We were fascinated by the similarities that connect a nature-based program in India with programs in the United States, so we chatted with Archana Panicker, the Programme Coordinator, to learn more. 
Can you tell us more about your program and campus?
The Planet Discovery Centre was named true to its nature and objective: children come here to explore, learn, and make connections with the natural world. The Centre sits on a 14-acre green campus, complete with native flora and fauna and an infinite supply of fresh air and natural light. We wanted a space where children could better understand and appreciate how nature functions and how we all share the planet and its resources.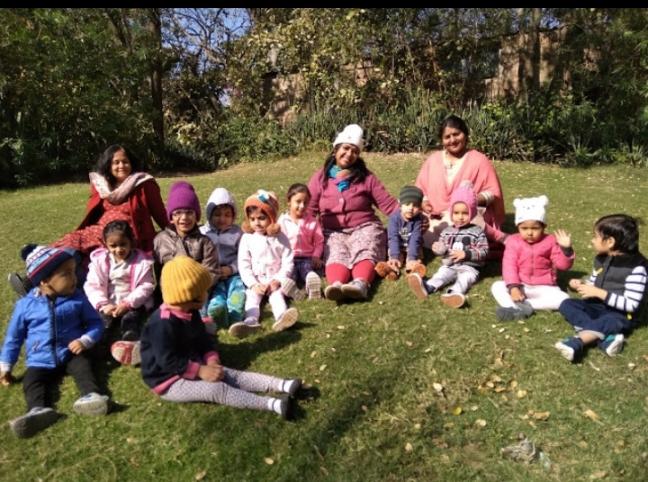 What inspired you to start a nature-based program?
Combining CEE's more than 30 years of environmental expertise with resources and inspiration from NAAEE and Natural Start Alliance, we created a program where children learn to care for themselves and for the planet. Global research shows that an early start with nature-based education leads to increased mastery of academic content, enhanced student enthusiasm for learning, happier children, fewer behavioural issues, better teamwork and problem solving skills, improved social connectivity for both students and teachers, and increased levels of physical activity.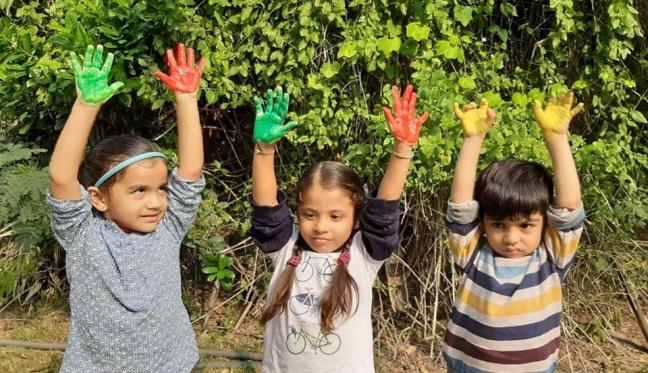 What does a typical day look like in your program?
Children begin their day listening to birds chirping, watching butterflies flutter around beautiful flowers, seeing monkeys jumping, observing fish and turtles living in unison, and watching the colours of leaves as the seasons change. Children spend about half of their time outdoors, in green environments, exploring and learning. In a day, children sing songs and tell stories, have outdoor adventures, engage in sensory play, gather for circle time, and build community with family and friends. We celebrate culture and diversity through festivals and welcome parents, grandparents, and guests to be part of the children's learning journey.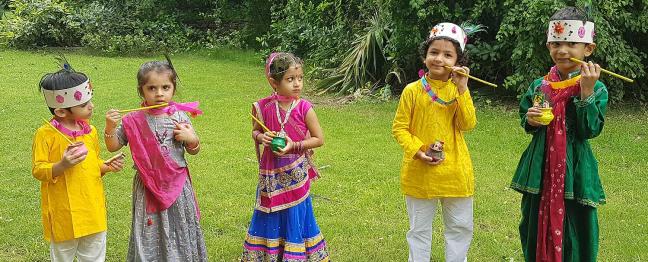 What makes your program unique, compared to other early childhood programs in your area?
At The Planet, we hope to build a foundation for lifelong environmental literacy, while supporting growth across developmental domains, fostering language skills, thinking, confidence, self-regulation, motor development, and preparing students for primary school. Our early childhood program focuses on the development of key foundational skills and prepares young children as lifelong learners in a natural setting.