Member Spotlight
Project Learning Tree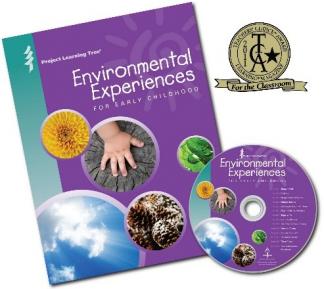 Project Learning Tree (PLT), an award-winning environmental education program designed for teachers and other educators, parents, and community leaders working with youth from preschool through grade 12, debuted its early childhood program in 2010.
 The Environmental Experiences for Early Childhood curriculum guide and music CD engages children ages 3 to 6 in outdoor exploration and play. Eleven field-tested, hands on activities showcase over 130 "early childhood experiences" that integrate investigations of nature with art, literature, math, music, and movement. Early childhood educators can get the materials by attending a PLT professional development workshop held locally in their state.
Environmental Experiences for Early Childhood is organized into three sections: exploring nature with five senses, experiencing trees through the seasons, and meeting neighborhood trees. Each activity features reading and writing, snacks, taking neighborhood walks, art, outdoor play, discovery tables, math and manipulatives, woodworking, dramatic play, and reading connections. The activities also highlight the importance of kinetic learning and differentiated instruction, including opportunities to incorporate music and movement to encourage children to sing and dance.
PLT's Environmental Experiences for Early Childhood guide has been correlated to national standards for preschool education by three major early childhood accreditation programs. All activities meet the National Association for the Education of Young Children criteria for curriculum, NAAEE's Early Childhood Environmental Education Guidelines for Excellence, and the Head Start's Child Outcomes Framework.
PLT's Environmental Experiences for Early Childhood guide includes background information on facilitating experiences for the early childhood learner, how to guide children in learning about nature both indoors and outdoors, and clear objectives and benchmarks to assess learning. It also includes suggestions for activities that families and friends can conduct to enhance their child's learning experiences at home. The music selections include instrumentals with different rhythms and cultural connections, nature sounds, classical music, and fun songs with educational lyrics from children's music artist Billy B. Brennan.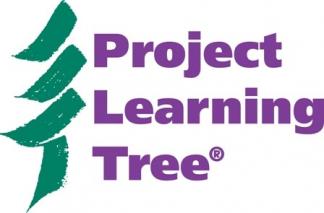 Educators can receive training and PLT's Environmental Experiences for Early Childhood materials by attending a professional development workshop. PLT's 50-state network trains 30,000 PreK-12 educators every year through 1,500 workshops held across the country. Visit the PLT website to locate the contact information for each PLT state program, along with additional early childhood resources and correlations to academic standards and guidelines.