Member Spotlight
Robin Long
Kids Afield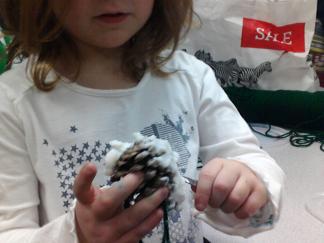 The Kids Afield project resulted from the collaboration between two early childhood educators (Marilyn Fenster and Gail Hanss) and myself, a middle school environmental teacher at The Harley School, in Rochester NY. They provided the early childhood expertise and I, a science and technology background. Our goal was find a way to employ technology in the service of connecting young children to the outdoors.
As we laid the groundwork for our project, we came to the shared position that:
young children have a natural interest in the outdoor world, but increasingly little opportunity to explore it

maintaining children's environmental interests in new, creative ways is essential if they are to continue to find the outdoors as exciting as the technologies that "snap, whistle, flash and dance" around them

developing a personal connection with the natural world is a result of forging both an aesthetic and scientific appreciation of it

kid-friendly digital cameras are an educationally sound means of empowering young children's natural explorations by allowing them full agency of where they focus as well as creating a visual record for later discussion, explorations and sharing their discoveries with others
Since September 2012, I have spent one forty minute period a week the Primary classroom (a looped grade K-1 program) pursuing the goals of Kids Afield.  If the overriding goals belong to me and their teachers, the way the program unfolds belongs solely to the children. Who, what, where, when and how is decided in a shared classroom community circle.  Discussions centering on their photographs enable outdoor learning to happen indoors all year.
We presented the results of Kids Afield's first year at the NAAEE Conference in Baltimore, MD, as well as Science Teacher's Association of New York State Conference in Rochester, NY.  We continue with pursuing the goal of helping other schools and nature centers experiment with nature photography on behalf of connecting children to nature.
More information on our project can be found at: http://connectchildrentonature.wikispaces.com