Member Spotlight
Takoma Park Cooperative Nursery School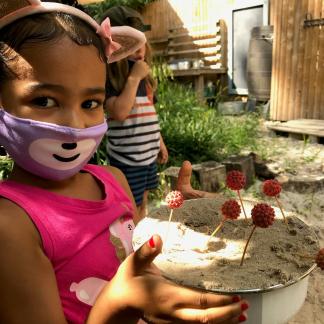 After visiting Takoma Park Cooperative's website and seeing their committment to equity, hearing their plan to move entirely outdoors this school year, and listening to the school's director, Lesley Romanoff, present at a Natural Start Forum last month, we knew we had to learn more about the program and how they've been navigating these tumultuous times. We reached out to Lesley and asker her to share with us Takoma Park's story, the role that equity and justice play in their decision making, and the evolution of their program over the last few months. Below you'll find Lesley's heart-felt reflections that we think will resonate with many of you at this time. This month's Member Spotlight feels a bit different, which we felt fit our current circumstances. We want to thank Lesley for her thoughtful words and for sharing with the Natural Start community. 
Some background on Takoma Park: 
We're a 78-year old parent cooperative nursery school with three age groups in a renovated bungalow that parent families purchased in 2001. Our building is located in Takoma Park, Maryland, home of the Piscataway Indian Nation.
You can read our full land acknowledgment here.
Our educational philosophy springs from the belief that innovative, caring educators, teamed with inspired and engaged parents, can build a dynamic learning community that benefits both the adults and children. As a cooperative, parents are trained to assist teachers in the classroom. In response to COVID-19, we moved to an all-outdoor model and are limiting parent involvement to administrative committees and suspending parent classroom participation this year.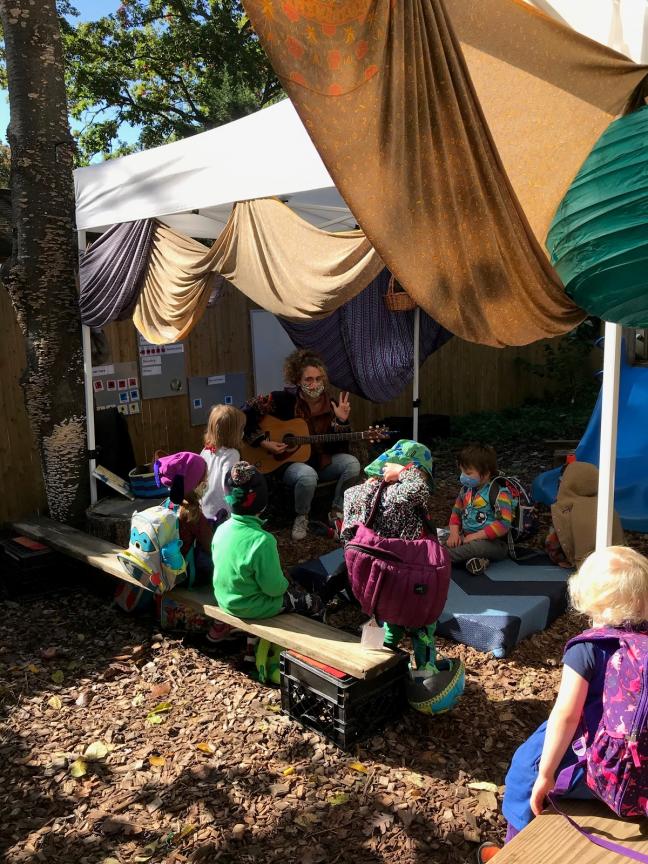 How we got to now: 
In 2014, 12-year old Tamir Rice was brutally murdered by an anonymous person reporting his play as menacing and police officers viewing this innocence as such. This revealed to me an urgency of reclaiming urban nature for all children. Tamir Rice was PLAYING in a park so similar to any found in our own neighborhood. 
We began taking children out in our school year program and with older children during the summer — to make children's play visible and present — along sidewalks, at the edges of parking lots, and in the pockets of forest in our neighborhood. We're now further challenging ourselves to address possible inequity in our practice and making our efforts more visible through our writings, our outreach, and our mentorships.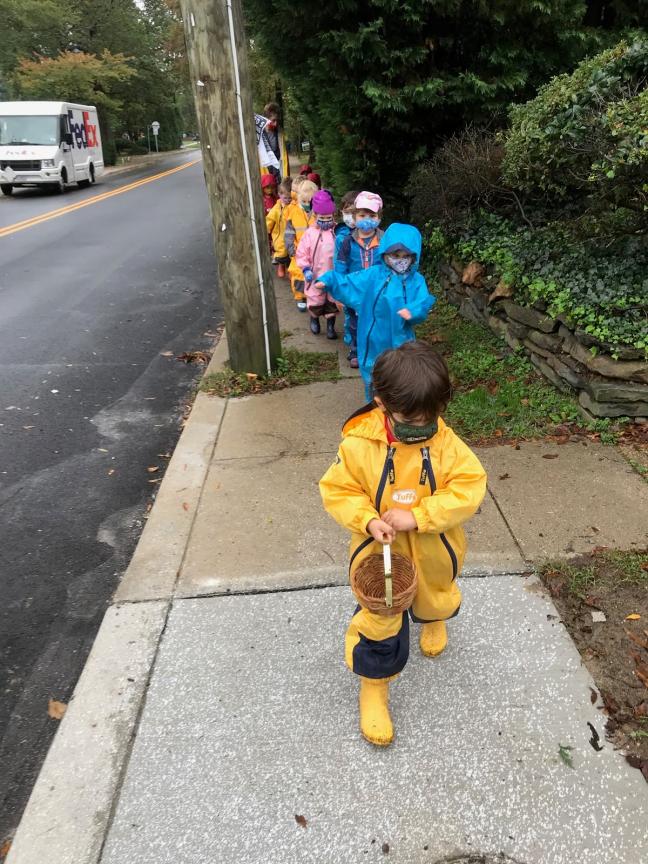 At the onset of the pandemic, we closed on a beautiful, sun-filled, Friday March afternoon—art still on the walls, block structures awaiting completion, and the play yard filled with half-finished potions. The tragedy was felt as the pandemic hit our own communities. The political landscape forced our eyes and hearts to look directly at centuries-long racist practices. Our board of directors fielded calls to action from our membership in response to the Black Lives Matter Movement while also shaping feasibility plans to open safely in the fall. 
Reopening safely took on great urgency. Each generation of adults accepts the task of safeguarding the school for future generations of children. Too many cooperatives closed their doors permanently in 2020.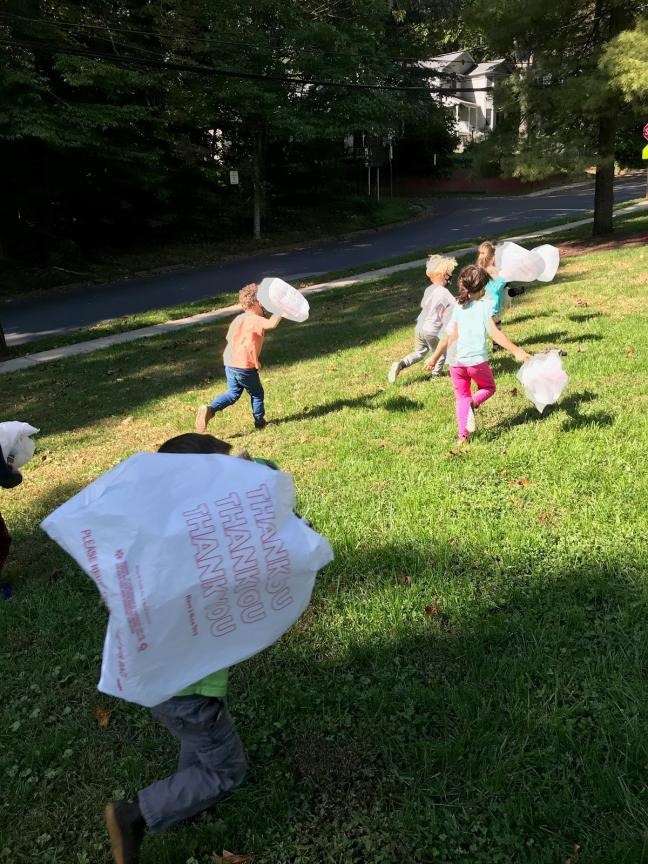 We knew we'd shift to an all-outdoor model and that we'd have to forego the parent participation model. A grant from the State of Maryland to re-open offset some costs, but we wouldn't be able to launch our fundraiser and had to hire new staff to make up for the loss of parents in the classrooms. State-reduced class sizes and summer camp cancellation meant that we'd have to spend down our reserves.
Even with our plans, families withdrew from 49 children enrolled to just 18! The much-reduced Board of Directors made the decision to reopen enrollment in late August. We filled all three classes with a substantial waitlist should our County lift class-size restrictions. 
With the reduced number of board members and families, our equity and justice work became more complicated. Losing the parent participation component meant that the community-building aspect of having a large, diverse group of adults caring for children in partnership with educators would be negatively impacted.
Our initial, formal actions that unfolded relied on what cooperative schools have always relied upon — parent and staff initiative, the skills and knowledge within the parent collective, and gumption. Our first steps were bumpy. The world is, after all, burning. Sometimes to benefit from the flame you have to stand close to it. Much of this work took a lot of personal and family time from a handful of individuals. As a person committed to cooperative and community-driven efforts, I am so grateful to the parents that decided to be part of the solution. "What can I do?" was the theme of the summer.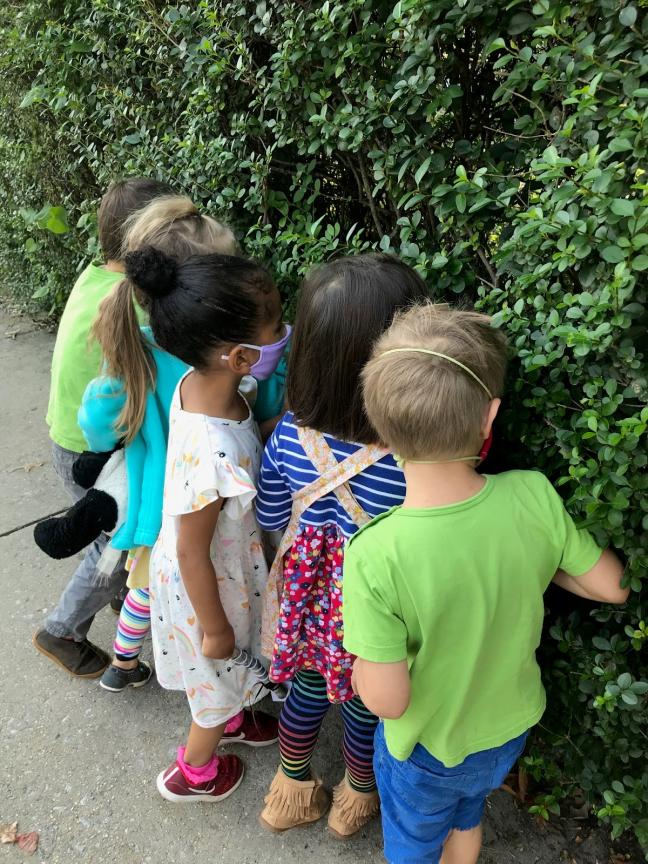 There is a larger community of people working towards equity in nature.
The Nature-Based Early Learning Conference
and the more recent
49th Annual NAAEE Conference
focused on diversity, equity, and inclusion in nature. The virtual platforms meant that participants could see much more than they would have in-person and that presentations could be viewed more than once. What a gift!
I also took personal steps by seeking training and mentorship from people who are not walking the same path I have been walking. 
Perhaps the most important thing I have learned is that the community has to commit to growth and learning over time. It may take years. This has been hard, but we stand together in a time of great strife. There is no better time than now to do make the change that will live beyond us.