Member Spotlight
Tiny Trees Preschool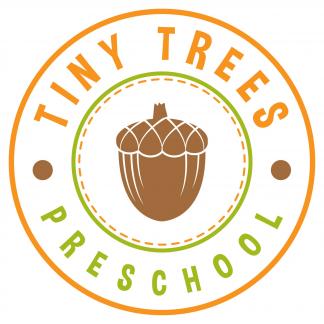 Preschool is expensive! In Seattle, it ranges from $12,000 to $20,000 a year for full-time care. That is more than a year of tuition for our local university. That means if a three-year-old could take out student loans for preschool they would have over $60,000 in debt by the time they enter kindergarten! Preschools are also scarce in our city, with long waitlists for few spots.
The importance of a quality early childhood education is becoming common knowledge among parents and lawmakers, and there is a movement to give every child access to preschool. President Obama hosted a
summit at the White House
, universal preschool initiatives passed in places like Seattle and New York, and policy makers in local and state governments are working to expand publicly funded preschool for the lowest income families. Even Nebraska, a conservative state, recently
doubled their investment in preschool and all-day kindergarten
. The argument the Republican-led legislature made: Investment in young people now will lead to significant cost savings in public services in the future.
Here at
Tiny Trees Preschool
, our goal is to demonstrate that the Forest Kindergarten movement has a big role to play in giving every child a great education and a vibrant, rich childhood. Working in partnership with Seattle Parks and Recreation, Tiny Trees is opening six preschools next year in parks across the city. Each school will ensure children gain the reading, math, and science skills to succeed in kindergarten, and the emotional intelligence and social skills to thrive in life. The best part is children receive a nature-rich education: one full of play, exploration, and wonder in one big, wild outdoor classroom.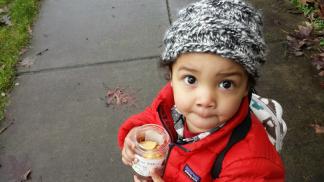 Tiny Trees aims to bring the Forest Kindergarten movement mainstream. To do that, we are working to qualify for city and state subsidies for low-income children, advocating for licensing guidelines for outdoor preschools, and adapting the research-based (and play-heavy)
High Scope curriculum
 for outdoor delivery. By operating without a facility, Forest Kindergartens like Tiny Trees offer a number of solutions to pressing problems for families. Specifically:
With no building, Forest Kindergartens make preschool more affordable and accessible: By eliminating the cost and upkeep of a brick-and-mortar facility, families save 20-25% over traditional, indoor preschools.
The startup costs for a Forest Kindergarten are low: With no need to take out a loan or raise capital for a building, outdoor preschools are easier to start and can respond to market demand.
Forest Kindergartens can scale and grow easily: With low startup costs, outdoor preschools like Tiny Trees can be replicated in public parks and green spaces across the country.
We are a young startup, less than six months old, but in that short time we have been joined by a small but mighty tribe of families, philanthropists, and civic leaders who are eager to see every child in our city have access to a high-quality education and a vibrant, nature-rich childhood. A tribe working to make preschool affordable and give every kid the childhood they deserve: one full of play, exploration, and wonder.