As the nature preschool movement blossoms the world over, many traditional preschools and childcare centers are also embracing the benefits of nature-based early childhood education. If you're in a traditional classroom setting but itching to make meaningful connections with nature, this list provides seven ways to infuse nature-based learning into any developmentally appropriate curriculum.
1. Do It Outside
Whatever you're doing inside can take place outside. Storytime? Go outside. Science experiments or math manipulatives? Go outside. Writing? Painting? Singing? Playing games? Out, out, OUT! Don't let the thought, "well, this is the way it's always been done" be a crutch that prevents you from changing your routine. Your learning goals can be accomplished outside, but you must be willing to take the first step outdoors.
Try it! Think about your typical morning activities and determine how you could lead them outside. What additional materials, reminders, or support, if any, may be needed? Make a plan and then make it happen.
2. Go Outside Every Day… and Not Just For Recess
Every preschool has unique access to outdoor spaces. But no matter the location, everyone can step outside. "Big nature" elements of sky, sun, plants, and animals are in rural and urban settings alike. Nature is everywhere and its benefits are for everyone, but only if we go outside! Identify ways to alter your daily routine to provide more time for outdoor learning, separate from recess time. You can also tap into local resources like parks, farm plots, or gardens in walking distance of urban programs.
Try it! If your students visit the school or center playground each day, consider ways to add native plantings and natural play features to enhance the space – many small grants are available.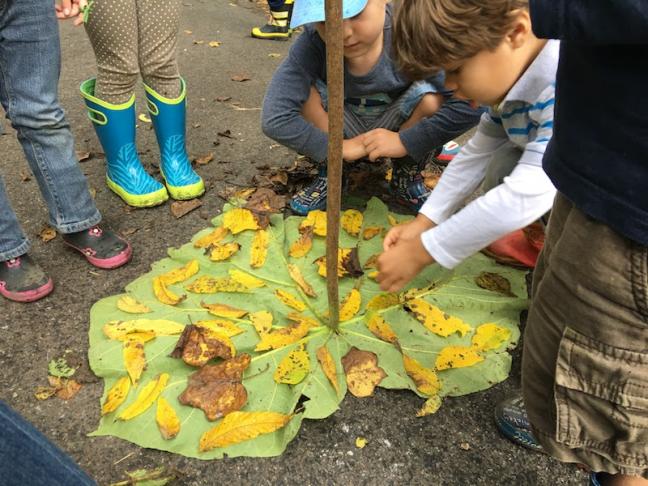 3. Inform Parents 
Hold a forum for families to share the
developmental benefits of outdoor learning
. When parents understand why nature-based learning matters, they will rally behind your efforts! You can dispel myths and allay concerns through open discussion about your goals. A parent workshop is also a great way to discuss how to dress children with appropriate gear and explain safety precautions you take before and during outdoor learning. 
4. Invite Families
Invite families to join in the fun! Create a rotating schedule so parents can take turns participating during outdoor class, hikes, activities, and unstructured play throughout the year. Not only is this a transparent way to share what children are learning, but it creates greater buy-in for your nature-based curriculum. It can be especially helpful to train and harness parent volunteers to assist with outdoor learning if you have a large child/teacher ratio. 
5. Train Your Teachers
We're in this together! Many organizations, nature centers, and regional associations offer training to meet the specific needs of nature-based early childhood educators. If you're a traditional preschool teacher looking to incorporate more nature into your days, you're not alone! Teachers who understand the keen differences between teacher-directed learning and true emergent, child-led approaches are better equipped to facilitate meaningful connections in nature. (Not aware of any networks for peer support and learning near you? Write to the Natural Start Alliance staff at
[email protected]
and they will gladly try to connect you with nearby, likeminded educators.)
Outdoor learning also comes with unique safety considerations. Make sure your training includes specifics on safety best practices. Be sure to take necessary precautions and implement routines that safeguard children and staff. Discuss the differences between developmentally appropriate (and healthy!) risk-taking versus hazardous behaviors or conditions with school administration, colleagues, and families.
Try it! Set aside evaluation and self-reflection time to examine your nature-based curriculum, activities, and experiences. Consider videotaping segments of outdoor learning and play it back to hone in on what works well and what could be tweaked to make learning more meaningful. This is also a good exercise to demonstrate skill-building that naturally emerges during unstructured outdoor play.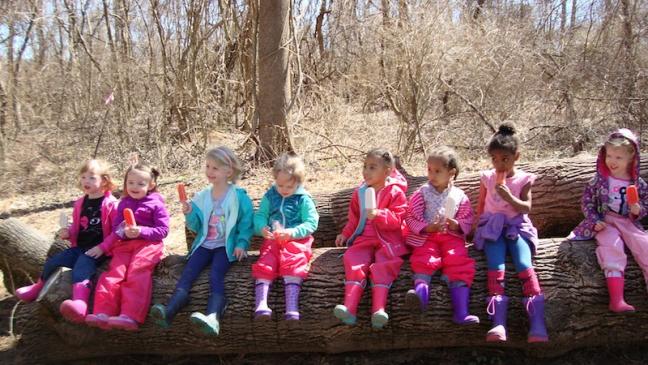 6. Bring It In 
Children can make connections with nature simply by interacting with natural materials. Unlike the uniform sameness in texture that plastic toys and manipulatives have, natural materials offer rich sensory experiences. 
Try it! Gather plentiful natural materials from your school grounds with students (pine cones/pine needles, acorns/caps, sweet gum balls, spent flowers, magnolia pods, etc.) Infuse these seasonal natural items into sensory bins, light table play, science table, counting station, block building, musical instrument basket, play kitchen center, drawing/writing station, cutting station, weaving center, or with dramatic play props. The possibilities are endless! 
7. Be Open to Change
Just as we recognize differences in children to honor their needs, we must also recognize one another's edges. Every educator has complex background experiences that factor into his or her comfort with outdoor learning. Be sensitive to these differences as you introduce unfamiliar nature-based concepts or curricular approaches that stretch the limits of what others may be accustomed to. Incremental changes in your daily routine can add up to transformative changes in you and your students.
About the Author
Monica Wiedel-Lubinski is the executive director of the Eastern Region Association of Forest and Nature Schools (
ERAFANS
), a 501c3 organization that provides nature-based training to early childhood professionals across the Eastern seaboard. She was the founding director of the nature preschool at Irvine Nature Center, and currently oversees
Wild Haven
, the first forest immersion program with the Baltimore City Recreation and Parks system. She also chairs the Natural Start Alliance's
Council for Nature and Forest Preschools
. Learn more about Monica and her work at
ERAFANS.org
.