In a rapidly changing world with busier-than-ever schedules, we are at risk for losing our connection to nature. But how does a connection to nature form in the first place? At its core, it may be as simple as spending time outside ... yet, this is not always easy for everyone. While many recall carefree childhood memories running through the woods, playing games in neighboring fields, or building sand castles at the beach or lake shore, there are many others who never had those experiences. In some cases, their parents or other close family members lacked those opportunities as well, so a frame of reference is absent entirely.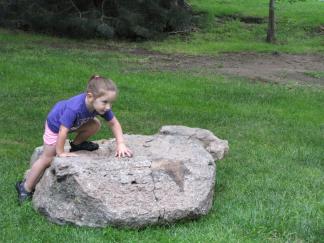 Zoos and aquariums accredited by the
Association of Zoos and Aquariums (AZA)
provide an easily accessible nature-based experience for anyone, regardless of their outdoor abilities or personal backgrounds. Family bonding, learning, and fun can begin with every trip, and these visits present a means of connecting with animals and the natural world while in a familiar and safe environment. In this way, AZA-accredited zoos and aquariums can open new pathways to play and nature experiences, which is the momentum behind
Nature Play Begins at Your Zoo and Aquarium
, a ground-breaking initiative between AZA and The Walt Disney Company.
Nature Play Begins at Your Zoo & Aquarium
Nature Play Begins at Your Zoo & Aquarium
provides financial, logistical, and creative support for AZA-accredited zoos and aquariums to create innovative ways to establish or enhance family-centered nature play experiences in their communities. This includes the development of
educator resources
, a
website
dedicated to engaging families in nature play,
Tails Up!
, a mobile app for Android and Apple devices that teaches about animals through interactive play, and a
grant opportunity
. Through this initiative, many AZA-accredited zoos and aquariums are expanding their commitment to connecting families to nature by way of family nature clubs, nature play spaces, and a variety of other play-based, family-centric programs. 
The collective ability of AZA-accredited zoos and aquariums to reach literally millions of families around the world is unmatched. As trusted institutions they can help infuse their communities with a sense of place, a pride in local natural history, and directly foster the next generation of environmental stewards. The relationships of zoos and aquariums build with their communities can increase the possibility that future generations will grow up in a nature-rich world.

 

— Richard Louv, author of Last Child in the Woods: Saving our Children from Nature-Deficit Disorder and The Nature Principle and co-founder and Chairman Emeritus of the Children & Nature Network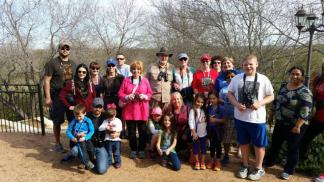 Nature play programming and events hosted by AZA zoos and aquariums present opportunities to build familiarity with experiencing all that outdoor exploration has to offer. In that way, they can address some of families' 
commonly perceived barriers
to spending time in nature. Participants learn that nature is all around them, from the sun in the sky to the ants navigating cracks in the sidewalk, and everywhere in between. Families are encouraged to get out and play—at a zoo or aquarium, or anywhere outdoors. This may ultimately lead to the appreciation, respect, and value of wildlife and natural spaces within their own communities and far beyond. 
Nature Play Programming at Zoos & Aquariums
Grants of $5,000 or $10,000 were awarded to AZA-accredited zoos and aquariums in July 2014, half of which supported extensions of existing programs, and the remainder facilitating brand new nature play programs, spaces, and opportunities. More than 5,000 families benefited from grant-supported nature play opportunities hosted by
30 AZA-accredited zoos and aquariums
and their 76 community partners in the first six months of implementation. Approximately three-fourths of youth participation was by children under the age of 10 years old with their families, planting the seeds of understanding and appreciation of nature in the earliest generation of potential environmental stewards and conservationists. The impact has been more than just numbers; participant feedback has been overwhelmingly positive.
Thank you to everyone involved in making this program happen. I believe our community will definitely benefit from the knowledge shared, which I am sure they will, in turn share with their friends and family, and their personal view of animals and their surroundings will be viewed with a whole new level of understanding. I look forward to the next adventure, and hope there will be many more to come.

 

—Participant with her daughter in Zoo Miami's ZooNature Family Adventures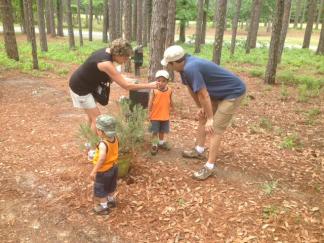 Partnerships, community engagement, and sustainability were key components of the Nature Play Begins at Your Zoo & Aquarium mini-grant program. As a result, the more than 82,000 individuals reached by the first year of the mini-grant program will get to enjoy outdoor experiences at their zoo/aquarium and beyond. This initiative has united AZA-accredited zoos and aquariums with parks, schools, service organizations and
Children & Nature Network Family Nature Clubs
, using these partnerships to work together to implement nature play opportunities that begin with the familiarity of the local zoo and aquarium and extend into the community and beyond. 
Continuing the Connection
We are thrilled to see how quickly this initiative gained momentum and are proud of the partnerships and impacts that have resulted. It's exciting to see so many families using their AZA-accredited zoos and aquariums in a way that extends beyond a traditional zoo or aquarium visit. Through the partnership with The Walt Disney Company, Nature Play Begins at Your Zoo and Aquarium is helping families gain confidence in spending more time outdoors, inspiring a love for nature, and increasing the likelihood that they will help protect these valuable resources.

— Nette Pletcher, AZA Director of Conservation Education
$5,000 and $10,000 awards totaling $270,000 will be available beginning on May 1 to support nature play project implementation at AZA-accredited zoos and aquariums.
Find one near you
to partner and take advantage of the opportunity.
About the Author
Rachel Gauza is the Education Outreach Coordinator for the Association of Zoos and Aquariums, where she administers 
Nature Play Begins at Your Zoo & Aquarium
 and works with her colleagues to instill the value of conserving wildlife and wild places. Before joining AZA in 2011 to coordinate the FrogWatch USA citizen science program and support other conservation science and education initiatives, Rachel was a biologist who worked extensively with citizen science, environmental education, and outreach programs. Contact Rachel at
[email protected]
to learn more
Nature Play Begins at Your Zoo & Aquarium
and the other exciting ways AZA-accredited zoos and aquariums are saving species, engaging people, and connecting families to nature.