Resources
Lens on Outdoor Learning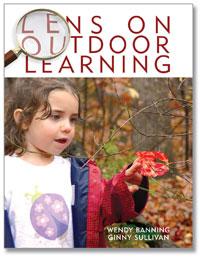 Resource Category:
Books
Nature sets the stage for endless opportunities of discovery, exploration, and appreciation when children's innate curiosity is encouraged. Vivid narratives anchored by colorful photographs and children's stories capture the meaningful learning that takes place when children get out of the classroom and engage and connect with the natural world. Each child-directed experience is framed by a standard in the approaches to learning domain, demonstrating how nature can be used as a unique tool to support early learning.

Lens on Outdoor Learning includes information to structure and support outdoor experiences, an explanation of how each learning standard relates to outdoor learning, and inspiration to connect children to the natural world.
Change the way you look at teaching-take learning outdoors today!