Organizations
Resources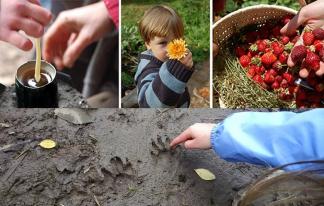 What the purpose of education if not to help us individually live into deep and loving relationship with ourselves, others and Earth and collectively transcend by ethically knowing how to use our knowledge, skills and gifts to co-create a more just, responsible and compassionate world? Sometimes it takes "a whole child to raise a village." Together June 15-16, 2017 in Charles Town, WV, parents, teachers and mentors of children ranging in age from early childhood to high school will learn to use the principles of nature to enrich the learning environment, create place-based and community-oriented curricula and facilitate educational instruction that intentionally creates a culture of holistic lifelong learning.
A Scotland-based private company started by Claire Warden, Mindstretchers offers books, DVDs, trainings, speaking engagements, and more focused on nature preschools. The company also operates nature-based preschools, after-school programs, and summer camps at their facilities. Profits generated from Mindstretchers supports its associated charity, Living Classrooms, which has a similar focus on connecting children to nature, and has a global focus.
Help centers create nature-based outdoor spaces or classrooms by offering workshops, design consultations, and certification programs. Also sell natural play materials for use in outdoor classrooms and provide resources for families.
New England campus offers workshops for EC professionals and students on topics of interest in ECEE. The university plans to create a certificate program and a concentration in nature-based early childhood education for M. Ed. candidates, and eventually expand programs to surrounding communities, and eventually to other campuses.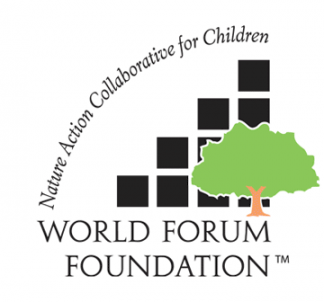 The World Forum Foundation launched the Nature Action Collaborative for Children to help connect children to the natural world. The group is made up of environmental educators, early childhood educators, landscape architects and other design specialists, and others on every continent. The group offers a newsletter, sponsors International Mud Day, holds international gatherings every several years, and includes leadership teams from each continent that implement specific projects in their areas.

Project Learning Tree is an award-winning environmental education program designed for teachers and other educators, parents, and community leaders working with youth from preschool through grade 12. PLT's "Environmental Experiences for Early Childhood" curriculum guide includes 11 activities and other experiences to facilitate outdoor play and nature exploration, and also includes a music CD with children's songs. PLT also offers a GreenSchools! program and provides materials for helping children and families connect with nature.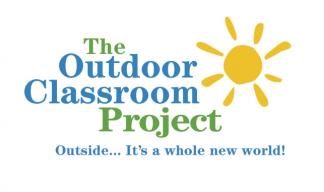 The Outdoor Classroom Project offers training, consulting, and design services for creating outdoor classrooms. Focused mostly in California, the organization maintains demonstration sites people can visit to see outdoor classrooms in action.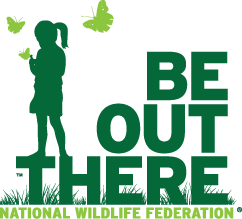 Be Out There is NWF's movement to reconnect kids with the many benefits of the great outdoors. NWF has committed to getting 10 million kids outdoors. The program includes special events, resources for parents and families, and more.
Run out of the College of Design at NC State University, this organization is focused on creating environments for play that encourage connections to nature and offer opportunities for stimulating play. The Natural Learning Initiative uses its design expertise to offer consulting and design services to create engaging, natural play spaces.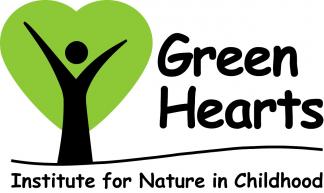 Green Hearts Institute for Nature in Childhood offers resources to connect young children to nature. Founder Ken Finch speaks, teaches, writes, and consults about the value of nature play and nature preschools. Green Hearts maintains an informative web site with resources related to nature play, nature preschools, and parent resources. Also offers a newsletter and limited publications.
Pages