Resources
Teaching Outside: 20 Quick & Easy Outdoor Education Activities for Children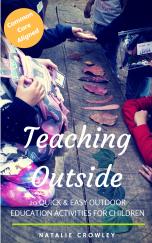 Learn to teach outside even if you're not outdoorsy! This eBook is written for teachers, parents, caregivers, and mentors who understand the value and importance of having their children spend time in nature but may not have the time, resources, or ability to dedicate a regular part of their schedule to outdoor education. No matter how much time you have or advanced preparation you've done, there are things you can do with your students outside that are fun, educational, and worthwhile. This book contains 20 detailed, Common Core-aligned, step-by-step activities that are categorized by grade level, time needed, materials needed, "readiness level," and subject. They are designed to be accessible for everyone, regardless of your comfort level with the great outdoors. The activities are designed for children in grades Pre-K through 5 but can easily be adapted for other ages and stages as well.
Early childhood environmental education: A systematic review of the research literature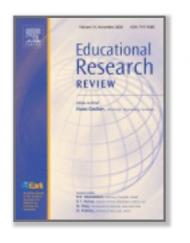 This systematic review of 25 years of empirical studies of early childhood environmental education revealed strongly positive outcomes in environmental literacy development, cognitive development, social and emotional development, physical development and language and literacy development.
We're constantly looking for great resources for our members. Below is a complete list of the resources we've gathered so far. You can select the types of resources you're looking for. To select more than one type of resource, hold the control button while you make your selections.
Pages