Resources
In Praise of Play: Activities for Children and Families in Rural Communities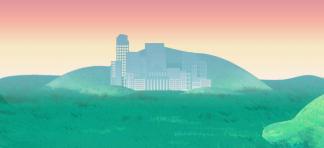 Children in rural America struggle to find time and space to play. How can rural families add more play into their children's lives without needing a playground?
More than Mud Pies: Make a Mud Kitchen Master Class

More than Mud Pies: Making a Mud Kitchen is a fun exploration of how to use mud as a teaching tool and create your own one-of-a-kind Mud Kitchen. In this Master Class, you will: Let go of the traditional ways of teaching and find freedom with Mud Play. Make your own one-of-a-kind Mud Kitchen that sparks your children's imaginations and engages their creative thinking. Discover and implement different ways to teach children math, science, and art using mud. Invite open-ended play and support child development in your outdoor classroom. Enjoy happy, engaged, healthy and curious children. By the end of this Master Class, your hesitation and questions about letting your children learn in the mud will be gone and you'll be eager to jump in too!
We're constantly looking for great resources for our members. Below is a complete list of the resources we've gathered so far. You can select the types of resources you're looking for. To select more than one type of resource, hold the control button while you make your selections.
Pages