Member Spotlight
Juniper Hill School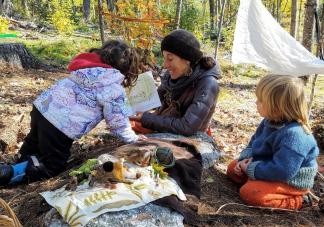 Anne Stires is the Founder and Director of Juniper Hill School for Place-Based Education, located in midcoast Maine. Anne founded Juniper Hill School in 2011, though the property had been in her family for many years and served as the setting for many of her own childhood memories of time spent outdoors. Since opening, the school has expanded to serve children in early childhood through fourth grade. Juniper Hill School's mission is to connect children to themselves, to each other, and to their communities through studying both the natural and human environments. 
Could you explain your place-based education approach and how that enriches the nature-based experience?   
Juniper Hill School for Place-Based Education is first and foremost a place-based school. The school is located in a beautiful and nature-rich landscape which allows us to be both a nature-based and place-based model. The place-based philosophy informs our mission to connect children to their community, themselves, and their environment. At Juniper Hill School, the white pine and mixed hardwood forests, saltwater intertidal, and surrounding fields hold our students in learning and capture their attention, play, and imagination in nature.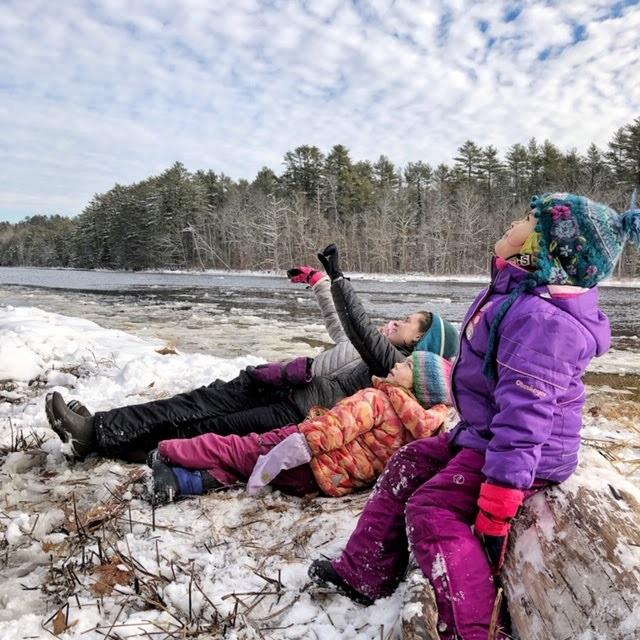 What are some moments you've had with your students that you feel really exemplify the value of place-based education?
Last year we experienced a microburst windstorm—unusual in our area—during which a staggering number of the beloved pines were uprooted. Following the storm, the wooded classrooms were unrecognizable. What may have been a traumatic loss for our school community turned into an invaluable place-based learning experience as the children explored the new world of giant exposed root systems and climbed along the trunks of downed pines. The community aspects of place-based education were fully present as loggers came to harvest the wood. The students watched as the sawyer sawed the pines into timbers and lumber. This process was then incorporated into their shelter-building curriculum. Six months following the devastating storm, the students watched a brand-new barn raised on-site from the windfall. In that cycle, the students learned about the history of the lumber trade in our region of Maine, saw a variety of skills employed in building our new barn, and wrote personal narratives reflecting their own wonder at watching the trees transform into a new strong shelter for our school.
Building relationships with children's families is one of Juniper Hill's School values. Can you tell us more about what this looks like in practice?
The families at Juniper Hill School make up the second tier of our close-knit school community (the students and teachers make up the first tier). The parents, grandparents, and caregivers enter our classrooms to share their trades or skills. They become part of the teaching faculty, support events, and help with a variety of volunteer jobs. Parent and caregiver involvement is woven into the fabric of Juniper Hill School, from pick-up and drop-off to festivals and celebrations. We are fortunate to have such a talented and giving community of families that support children's learning journeys.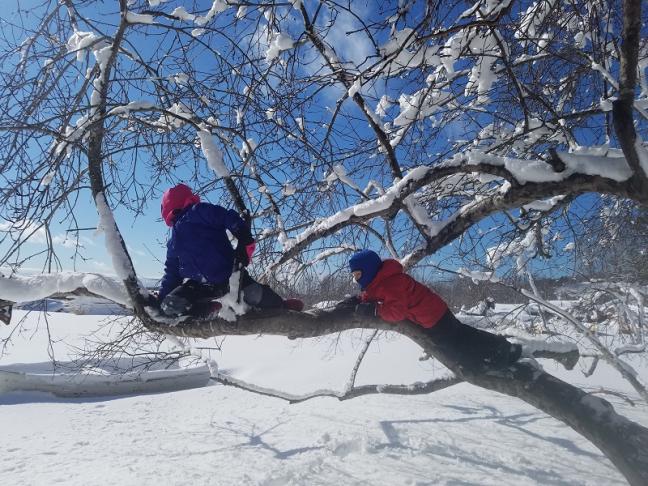 At Natural Start we encourage our members to make nature-based opportunities available to every child. How do you make your program more inclusive to all?
While we cannot adequately accommodate all learning differences, we are able to meet a range of needs following inclusionary classroom practices. We understand that every child is an individual, so we work to provide instruction that meets each of their needs, from individualized reading instruction to adjusting the pacing of lessons. Some of our students struggle with transition times, so we support those children by using cues to make transitions more manageable. We have striking success with students academically and see major gross and fine motor improvement in children who would have had occupational or physical therapy in traditional classroom settings.
We support students and families who have had difficulties by offering mindfulness and trauma-informed teaching practices. Established peace areas, therapeutic arts, intentional social-emotional instruction, and healing fire circles provide a safe and comforting environment for children to express themselves. We work with students to help them find their inner strength, love, and peace, and share them with others.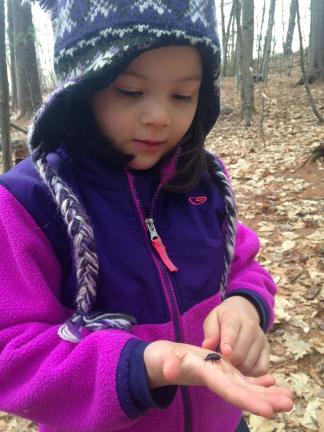 What additional things do you do at Juniper Hill that other nature-based preschools could learn from, add to their programs, or help as they are starting to build a new nature preschool?
As our collective movement grows, it is important that risk-management, commitment to quality program design, and a comprehensive understanding of nature-based curriculum provide the foundation of any new venture. It's vital to have a solid, well-informed business plan, along with specific fundraising strategies in place. As tempting as it can be to go all in, start small and grow slowly! Find parents and caregivers in your community who support your efforts. I also encourage new program leaders to seek out quality professional development opportunities and tap into existing national and regional networks for support. A few of my favorite resources include:
Also feel free to reach out to Anne ([email protected]) about teacher training opportunities at Juniper Hill, and check out this NBC affiliate TV station segment on the school: