Member Spotlight
Mississippi Museum of Natural Science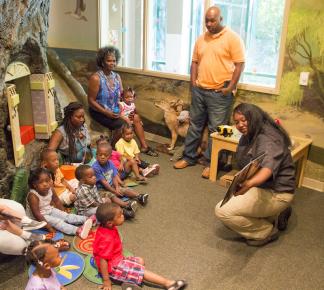 Every year, the Mississippi Museum of Natural Science welcomes 100,000 visitors to its trails, exhibits, and collections. An increasing number of those visitors bring along young children to climb a tree in the Preschool Room, play with puppets, visit animal habitats, and listen to captivating stories under the guidance of preschool education staff. Find out how early childhood programs fit into the Museum's mission and what advice the Museum has for other natural science institutions that want to better serve young children and their caregivers.
How do the early childhood programs at the museum contribute to the mission of "inspiring the people of Mississippi to respect the environment and to preserve natural Mississippi"?
The Museum's early childhood program focuses on getting young children interested and excited about the natural world. We work to develop an appreciation and respect for nature through interactive lessons, hands-on activities, and nature play. It is our belief that, if you start teaching children the importance of nature early, you can establish lifelong habits of good stewardship. Laying the foundation for environmentally conscientious adults is one of the most important ways of protecting Mississippi's natural environments. 
Tell us about the Preschool Room and other early childhood resources at the museum: how are they different from your other spaces and programs, and what feedback have you received from parents and educators?
The Preschool Room is a very special place designed with young children in mind. The walls are covered in a beautiful mural that depicts many Mississippi habitats and native animals. Placed around the room are taxidermied mounts of some common Mississippi animals that children can explore up close. For free play, one of the biggest attractions in the room is the tree slide! It's commonplace to find adults exploring and enjoying the room just as much as the little ones. Parents and educators have told us that they appreciate having a special place for the younger children to play and learn. Educators have often expressed that the room is a wonderful teaching tool.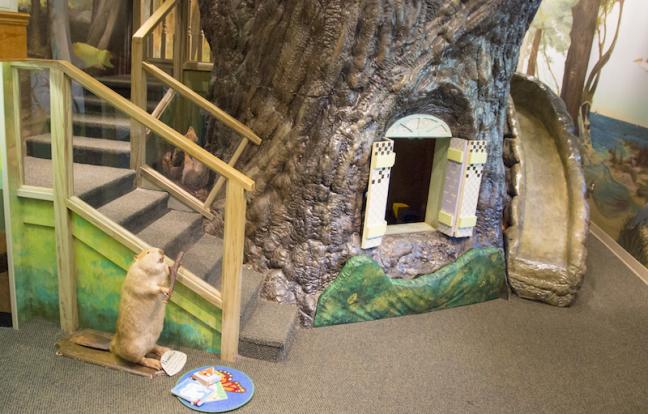 The museum also has several other resources for early childhood educators and parents. For educators, the museum regularly offers "Growing Up Wild" and "Getting Little Feet Wet" workshops. The workshops instruct educators how to use these nature-based curriculums in innovative ways. There are also field trip opportunities that can be provided free of charge to preschools and that focus on various natural science topics. All preschool programs are specially designed for little ones, with engaging stories and sensory experiences. These programs meet state guidelines and standards for early learners while introducing or helping to reinforce important natural science concepts.
For parents and guardians, the Museum's Preschool Room offers summer camps, weekly story times, pop-up mini events, and a variety of other activities that help build the connection between children and nature.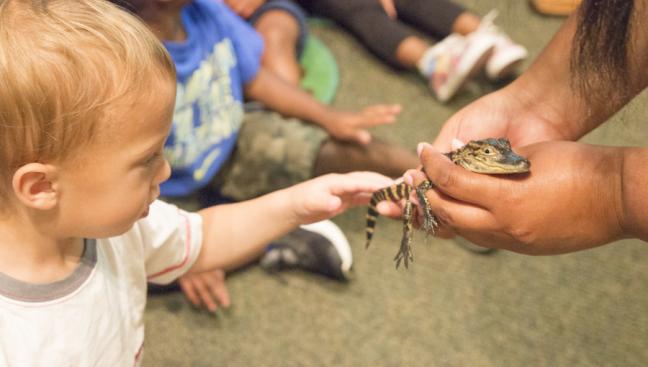 What are some tips you would give to other natural science museums that want to better serve young children and their caregivers?
It's important to make a dedicated space just for them. This space does not need to be large or elaborate but should be a space just for young children. You can start by putting a few activities or books in a corner for young children to enjoy. Another option would be to have certain hours or a day open only to young children, as part of a special event.
Also, make sure young children have an opportunity to be creative and explore without their parents telling them what to do. This works well if you have a free play area and can ask adults to wait outside (other side of a window or other side of a fence if outside) so children can play and make up their own rules.