Member Spotlight
Nature Nuts Family Nature Club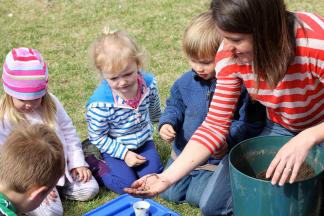 Nature Nuts is a Maine-based family nature club, completely designed and taught by parents. I started this version of Nature Nuts in 2012, but what makes this family nature club unique is that it was first founded by my parents in 1984. Raising three girls in Utah, my parents noticed that boys in our neighborhood had organized opportunities to learn about nature but that there was no such program for girls. This inequity inspired my parents to start a family nature club for my sisters and me. This club, called Nature Nuts, met once a week and for a week long summer camp. We learned about the wonders of the natural world and developed skills we needed to safely explore the out-of-doors. My parents always included a service component and used art as a reflection tool. This phase of Nature Nuts lasted 18 years. It became a powerful pillar supporting our family culture of enjoyment and curiosity in the natural world.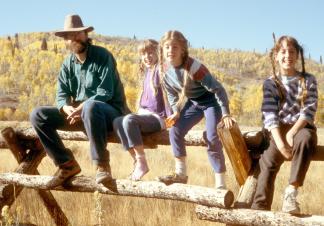 My sisters and I are now adults, and parents of our own young children. Even though we have each chosen our own path, we all share a deep love of nature and a commitment to help instill this love in our children. In 2011, we created a recurring Nature Nuts experience for our children. Because we do not live near each other, we cannot meet weekly as a group, but we meet once a year for a multi-day Nature Nuts Camp. This tradition has evolved into a very high-quality summer camp experience taught by parents and grandparents. 
I have also started a branch of Nature Nuts here in Maine that meets for two hours weekly with six families and 10 preschool children of different ages. This is a parent-taught group that meets outside and focuses on place-based learning, free exploration, service, natural history, local food, and adventure. Nature Nuts has built a strong community for our children and deep bonds of friendship among the families. We developed a simple structure to help parents create and teach lessons. This empowers parents who at first may not feel totally comfortable teaching.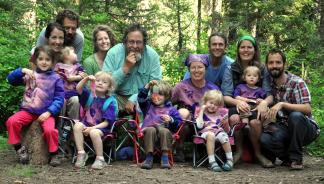 It may seem daunting to start your own nature club but it is quite easy, fun, and will be an extremely positive and powerful experience for your children. Please consider starting or joining a family nature club in your community. For more information on starting your own family nature club, and more details about how we design our lessons and curriculum ideas, please visit my website at
naturefamilies.org
. Happy Trails!
About Me
I am passionate about getting all kids outside and exposing families to the wonders of the natural world. A former high school science teacher, I am the founder of Nature Families, I serve on the Maine Environmental Education Association Board of Directors, and I was named a National Project Learning Tree Outstanding Educator in 2009. In my free moments, you will find me and my husband outside with our daughters surfing, skiing, gardening, birding, fly-fishing, hiking, canoeing, playing music, and adventuring. 
Feel free to contact me with questions at

[email protected]

.