Member Spotlight
Prescott College Center for Nature and Place-Based Early Childhood Education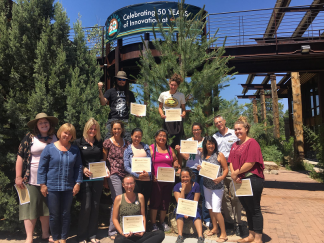 The Center for Nature and Place-based Early Childhood Education (NPECE Center) is a teacher preparation and professional development initiative based at Prescott College in the central highlands of Arizona. We are excited to welcome the NPECE Center as a member of the Natural Start Alliance and find out more about how higher education institutions can incorporate nature into their teacher preparation programs. 
What programs do you offer for early childhood environmental educators?
The NPECE Center was established with a grant from the George B. Storer Foundation to generate innovative professional development opportunities for early childhood educators and to design pathways to teacher certification that focus on integrating nature and place-based learning activities and philosophy into early childhood curricula. The Center offers an annual five day professional development Summer Institute. We immerse a diverse group of educators in experiential activities that model nature and place-based learning and provide them with the basic teaching tools and knowledge to begin to make beneficial changes in their classrooms and programs. We are also expanding our outreach and advocacy to provide workshops and consultancies regionally.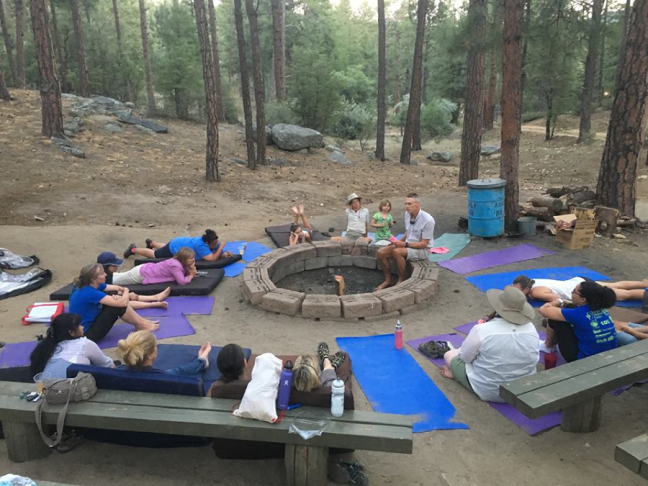 What are some tips you could give to other colleges and universities who want to include early childhood nature-based programming into their courses?
Prescott is a small college with experiential education, the environment, and social justice at the core of its mission. The transformation of our traditional teacher preparation curricula into ones more closely aligned with the College's mission was seen as a natural evolution and fully supported by our President, administrative staff, and faculty. However, this revision had to meet state requirements for specific areas of study in order to retain our institutional license as an approved teacher preparation pathway to certification. For colleges and universities wanting to integrate nature and place into their Early Childhood Education and Early Childhood Special Education programs, we recommend starting with a close reading of their state requirements and rewriting course descriptions and syllabi to include nature and place as enhancements of the required content. 
There is ample research to support integrating nature and place content into ECE and ECSE courses. For instance, our The Child in Context course covers much the same content as the typical "family, school, and community" course, but approaches it from a perspective of place. A course similar to our Pedagogy of Nature and Place-based Early Childhood Education and Ecological Literacy could be a starting point for other colleges with less freedom to reinvent their whole program. If student enrollment in such a course is strong enough, it can influence a college's decision to emphasize research-based nature and place concepts and practices in its whole early education program.